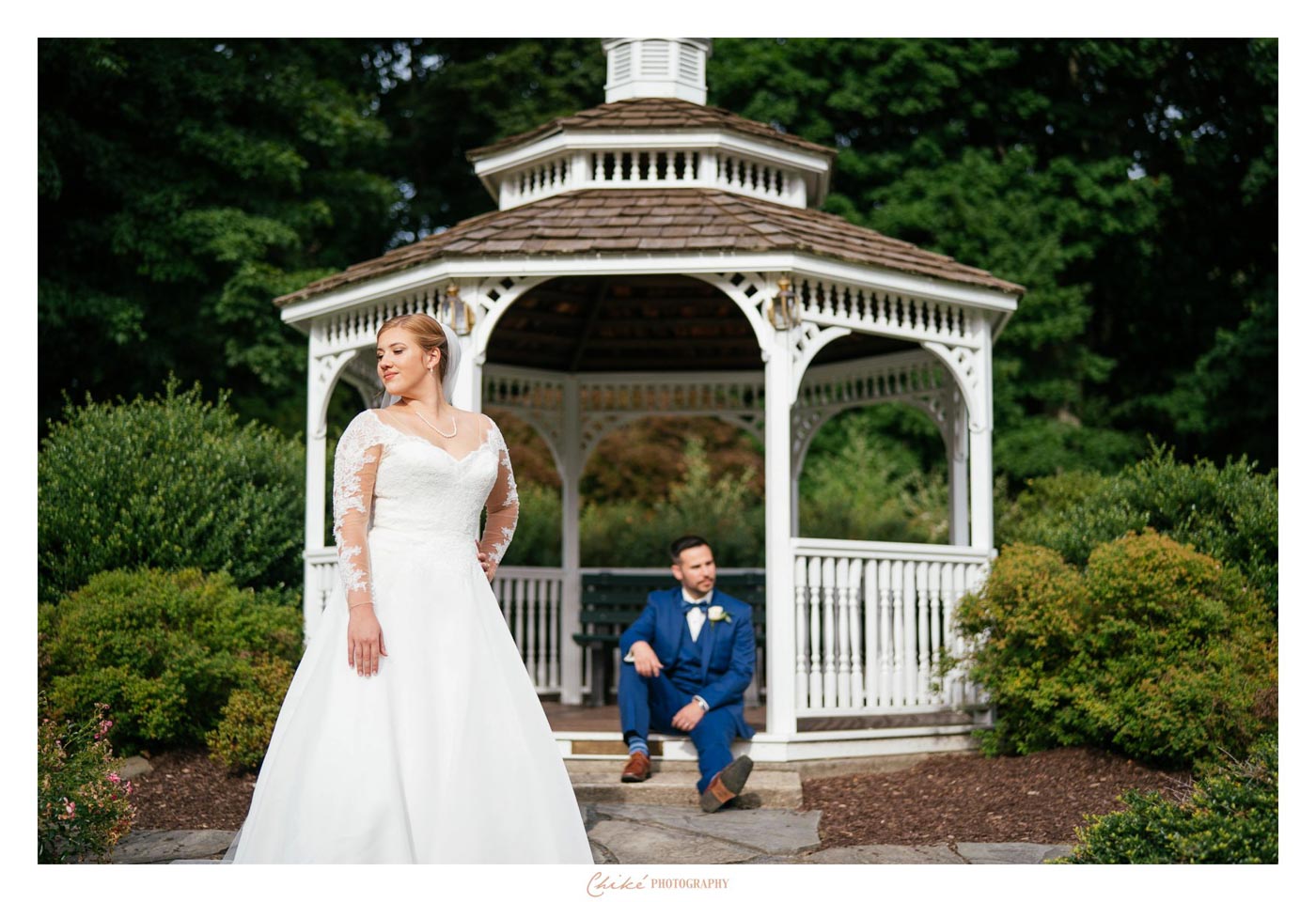 College Graduates Wed
Newlyweds Victoria and Dan just completed one major life accomplishment – graduating from college, and then moved right on to their second major life accomplishment – becoming man and wife. I can only imagine the kind of dedication and drive it took to get through the college years and then, when the toughest part of year end comes in the form of finals, throw in a little (or a lot) of wedding planning. It's enough to try anyone's sanity. Victoria pulled it off spectacularly (with help of course from Mom, Susan).
Tent Reception
Victoria and Dan told me when they came for the initial venue tour that they met at their local church, which incidentally is where they held their wedding ceremony, and then planned to move back to Connecticut to be close to their family and friends. I hope this young couple has a chance to get in some "normal" soon, as they begin their lives together as man and wife.
Their plan was to have their ceremony off site and then celebrate their marriage with a tent reception for 150 of their closest family and friends at Tarrywile Mansion. The weather looked a little iffy there for a while, but fortunately they were able to complete their celebration before the rain storms began. You can read what the newlyweds had to say about their experience with Tarrywile Mansion on our Testimonials Page.
Caterer: Ciao' Two Steps || Photography: Chike' Photography || Entertainment: CnT Entertainment || Cake: Brandi Pollack || Tent & Rentals: Abby Party & Tent Rentals