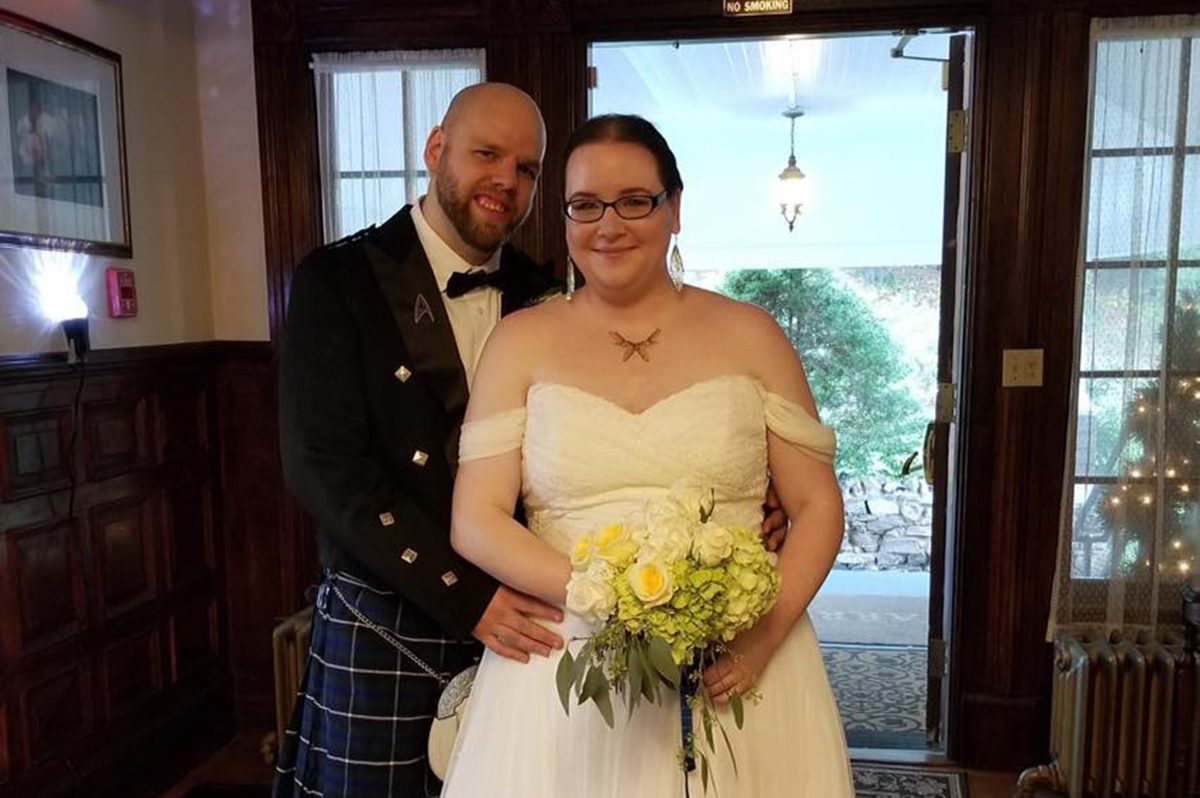 Five Stars! Reviewed on theKnot.com
We just had the most romantic, fantastic wedding ever at Tarrywile Mansion. I can't say enough how wonderful the setting was, and how many of my guests gushed about the mansion, grounds, and especially the veranda.
We had our ceremony under the grape arbor right before dusk. It needed no extra ornaments, it was so beautiful as is. Our bagpiper played to the side as guests mingled and took their seats, and he roamed the grounds playing while they adjourned to the veranda for cocktail hour.
We took some of the prettiest fall photo's with our photographer on the grounds after dark, inside the conservatory! We light it and the veranda up with tinkling lights and it was just…perfection.
We used the various rooms inside the mansion and on the veranda to fit our 100 guests, and it was so intimate! Everyone gathered in the foyer to watch our first dance and to see us descend the stairs and be announced.
The kitchens our caterer used were clean, spacious, and professional. He made all our food on site and it was so flavorful and delicious!
Honestly, I will carry the memories we made forever…Tarrywile was my first choice, and we were so lucky to have been able to have our wedding here. You couldn't do any better!
Wedding Date: October 7, 2017
Shaina & Zach
Bride & Groom