Wedding Wire 360 Degree Virtual Tour
Click on the heading above and take a virtual tour of Tarrywile Mansion and surrounding grounds. You will feel like you stepped back in time to an age where attention to detail was the norm in many homes that were built. The warmth of the hardwood floors, the intricate detail of the wainscoting, and the floor to ceiling windows take you back to a time when homes were built to reflect the individual owner and also serve as an architectural showpiece. The marriage of the Victorian Age with modern facilities is what makes Tarrywile Mansion the perfect venue for any event. Take the tour and see for yourself. Check out our Real Weddings Playlist on YouTube and our collections on Vimeo, to get a peek at what weddings at Tarrywile Mansion could look like.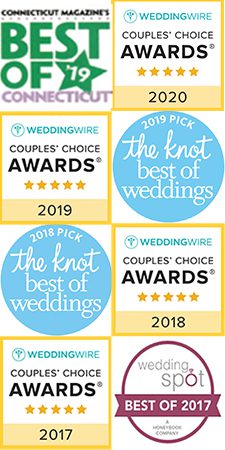 Contact Our Unique Wedding Venue to Reserve Your Date!
Step into the romantic elegance of the Victorian Era and envision getting ready for your wedding ceremony in our beautiful bride and groom rooms. See your guests enjoying cocktails and hors d'oeuvres while you are freshening up after your ceremony and the wedding photos are complete.
Have your wedding ceremony in our spectacular glass conservatory, or in the warmer months in our luscious grape arbor. Walk down the main staircase as husband and wife for the first time then join your guests for cocktails on our magnificent wrap-around veranda.
Our four large fully air-conditioned rooms open into a large central hall that's perfect for dancing the night away. We supply the framework; you make it shine. Create an atmosphere that reflects the inner you; then let the Mansion's charm sweep you and your guests away to make your wedding venue experience truly unforgettable.
At Tarrywile Mansion, we aim to combine the sense of beauty and romance into one beautiful and unique wedding venue. If you are planning your special day, we welcome you to schedule an appointment with our team today! We'd be happy to go over your options and discuss everything our event rental space has to offer you and your guests. Based in Danbury, CT, we welcome residents across Ridgefield, CT; Brewster, NY, and the surrounding communities.