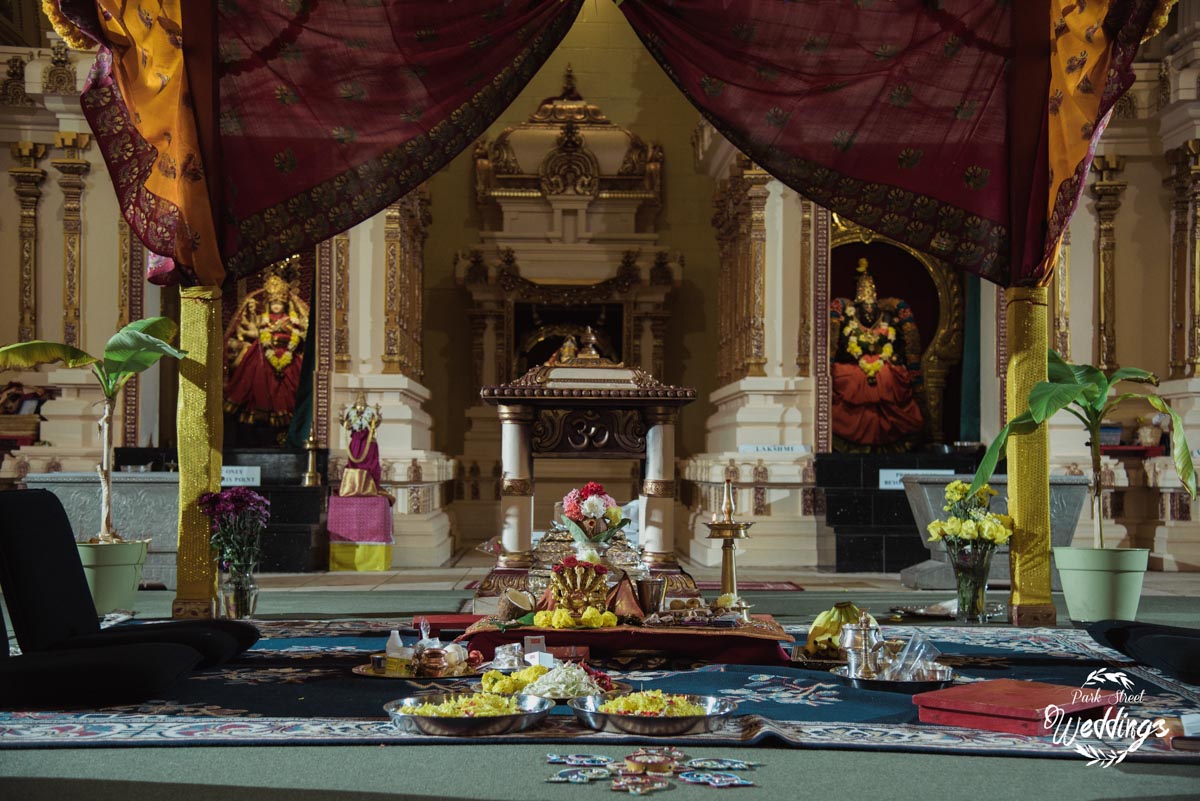 Traditional Indian Wedding Ceremony
Shruti and her family are long-time Tarrywile Park lovers and couldn't imagine a better place to celebrate Shruti and Aniket's wedding day than at Tarrywile Mansion. The couple held their traditional Indian wedding ceremony at the Hindu Temple and Indian Cultural Center and Jain Temple at Wappingers Falls, NY. on the Thursday before their Saturday reception at Tarrywile Mansion.
First Dance "Bollywood" Style
Shruti's parents and younger sister were my points of contact during the planning process since Shruti and Aniket were living out of state at the time. It was a pleasure working with them throughout the planning process. I enjoyed listening to their ideas being thrown around as they would walk through the mansion to get a better grasp of how the reception would flow.
One of their main concerns was where Shruti and her ladies would perform their "Bollywood" style choreographed dance. They chose the library for this performance. It was incredibly hard to pick out the photos of the dance that I wanted to include in this post, there were so many great ones, but alas so little storage space.
A special thank you to Park Street Weddings for sharing their beautiful photos with us.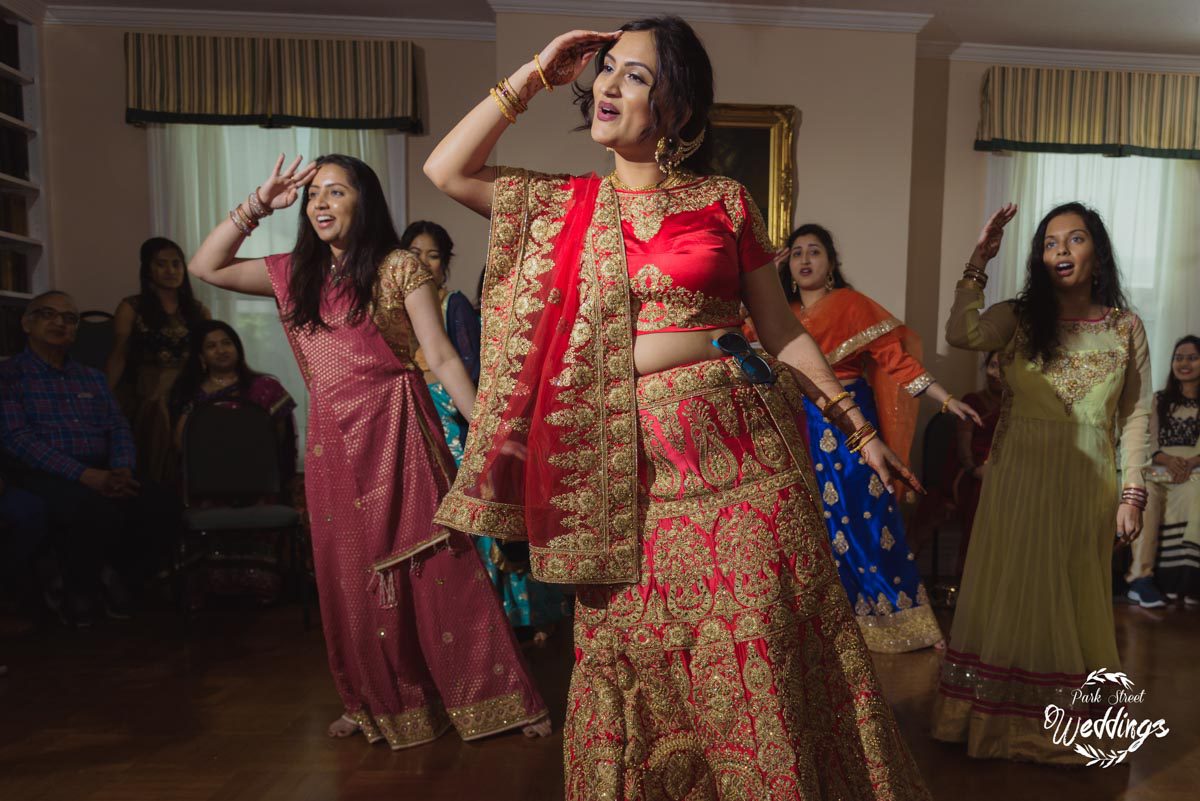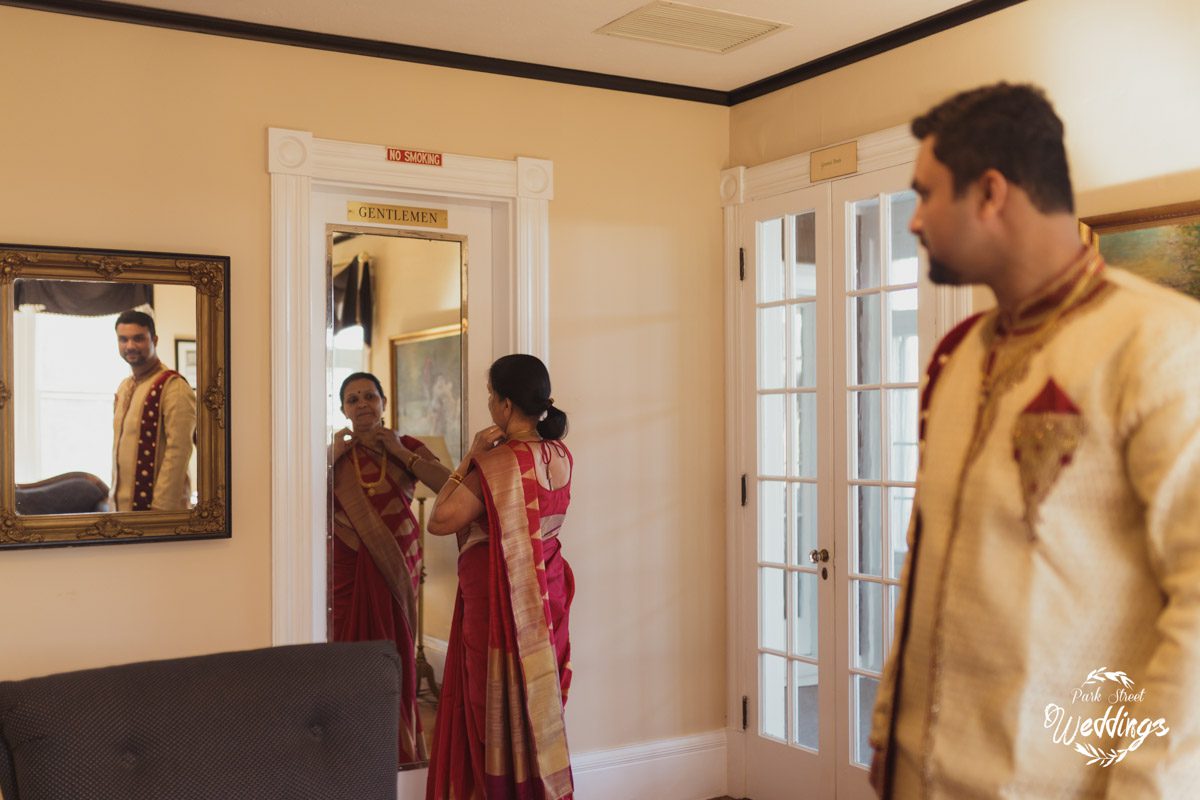 Traditional Wedding Attire
Shruti and Aniket used the bride's and groom's rooms to change from their formal wedding attire to more comfortable clothes for the reception. The change of clothes is by no means casual; they have bright, bold colors with intricate designs and accents. In fact, all the ladies who attended Shruti and Aniket's reception wore bright and beautiful sarongs, skirts, and tops. It is considered standard when attending an Indian wedding (or so theKnot.com says).
With a Little Help from the Moms
Shruti used the bride's room for her hair and makeup, the lounge as the location for her mom and future mom-in-law to help her get dressed, then the conference room for a moment of quiet reflection to go over the vows she would say to Aniket.
Their "First Look" was on our beautiful tennis court lawn, next to our gazebo. It was the perfect location to capture the bride's progress as well as the groom's facial expressions. Classic!