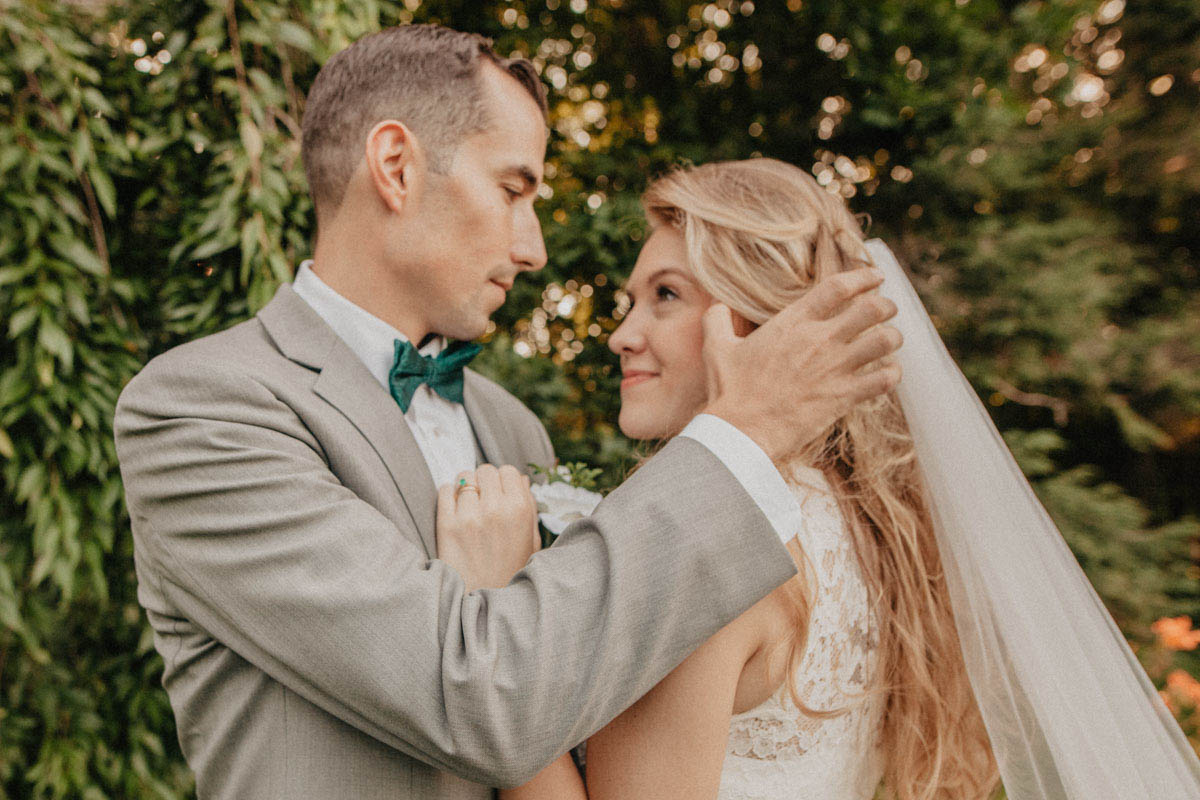 A Jewish Wedding Ceremony
Chris and Paige started doing their venue search ten months before their wedding day. We were the third venue they visited in their search for a place that could be casual and affordable and that also offered some outdoor space for their wedding ceremony and reception. Tarrywile Mansion met all their requirements adding the charm of a historic mansion to the mix and they were sold.
Paige and Chris began their wedding planning journey in Branford, Ct. then had to switch gears to long-distance planning when they moved to Florida. The planning then defaulted to Chris since Paige was finishing up her classes with no time to spare. I must say, if Chris needed a change of career, wedding planning would definitely be an option.
Newlywed Quick 10
If you go to their Newlywed Quick 10 survey you will see that the colors for the wedding were in Chris's terms: Green and Gold, in Paige's terms: Emerald Green, Gold, and Cream. The Emerald Green to match the silk robes her bridal party wore when they had hair and makeup done in our bride's room. Their good friend and hairdresser created a masterpiece with Paige's gorgeous gold locks, giving the bride a look worthy of any red carpet.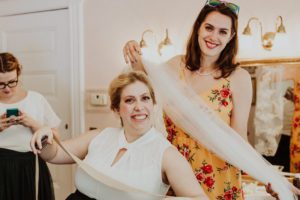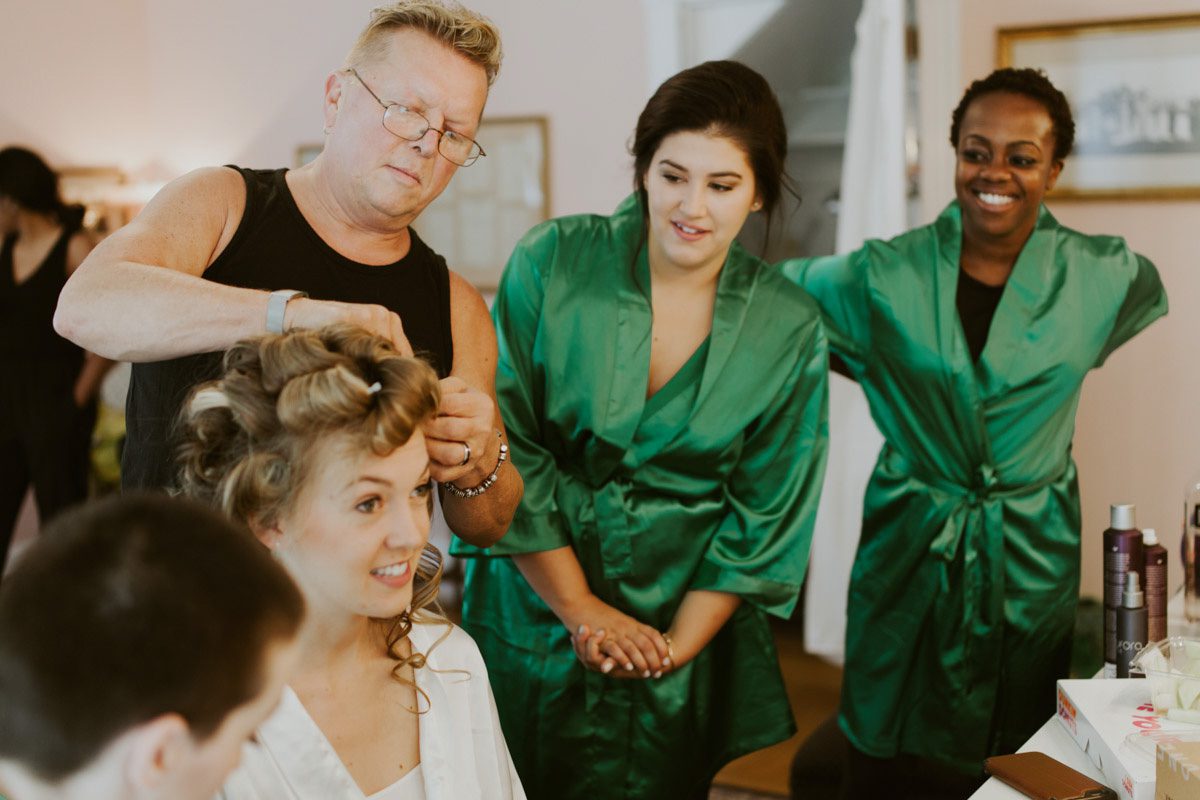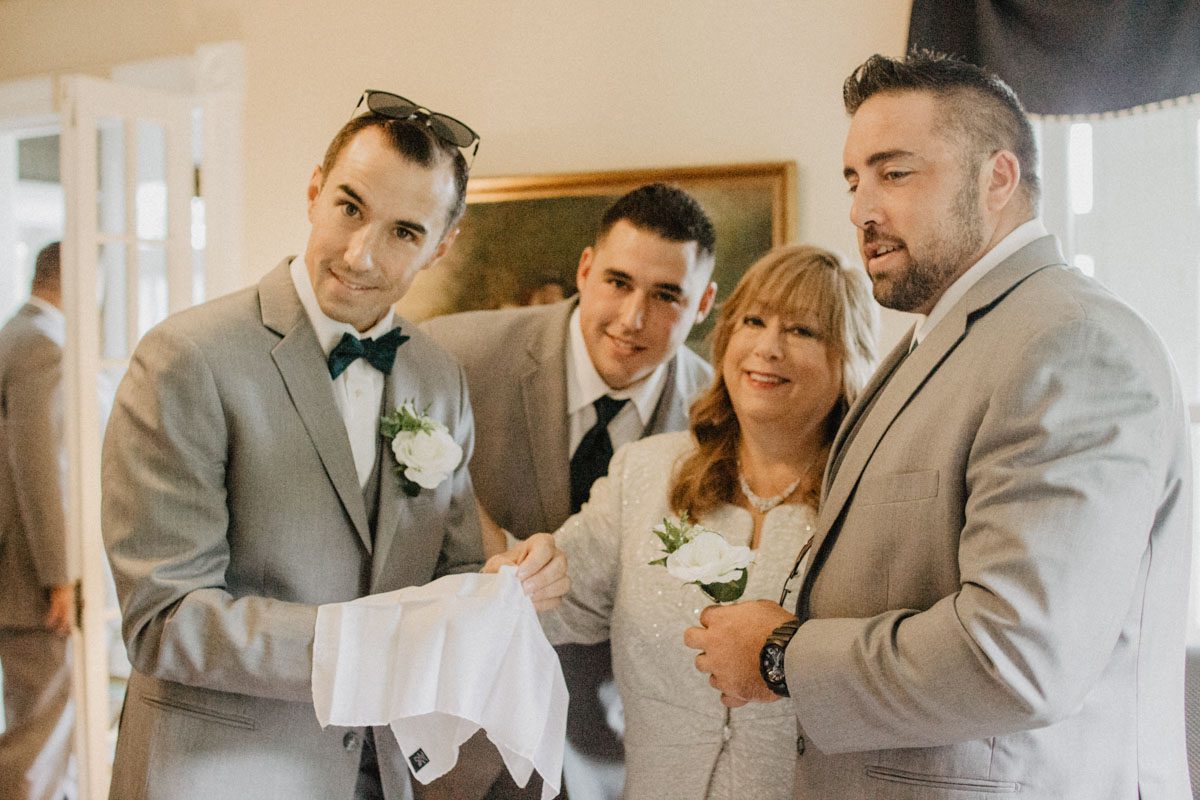 A Little Help for the Groom
While the bride and her ladies made use of the Bridal Suite, across the hall in the Groom's Suite, Chris was hanging with his groomsmen, tying bow ties, and trying to figure out how to fold the pocket-handkerchief and pin on the boutonnieres. The general rule is no women allowed (not really, okay sometimes), but it looked as if this crew need a little help from the mother of the groom.
Thankfully the entire mansion is centrally air-conditioned so there is no need for any nervous bride or groom to have to worry about droopy hair, runny makeup, or shirts with sweat stains.
First Look
This is my all-time favorite groom's reaction at the first sight of his bride. The shock and awe on Chris's face are priceless. I knew through our interactions how much this wedding and his bride meant to him but to see it put into action is priceless. One of the questions on their Newlywed Quick 10 was: Standout memory: Seeing my bride for the first time in her dress walking down the aisle. This photo is proof of that statement.
I know many couples like to do the first look before all the guests arrive. I am the old-fashioned type who likes the tradition of the first time the groom sees his bride as she walks down the aisle towards him. It's a moment in time shared only by them, intimate and timeless and Jasmine their photographer captured it beautifully.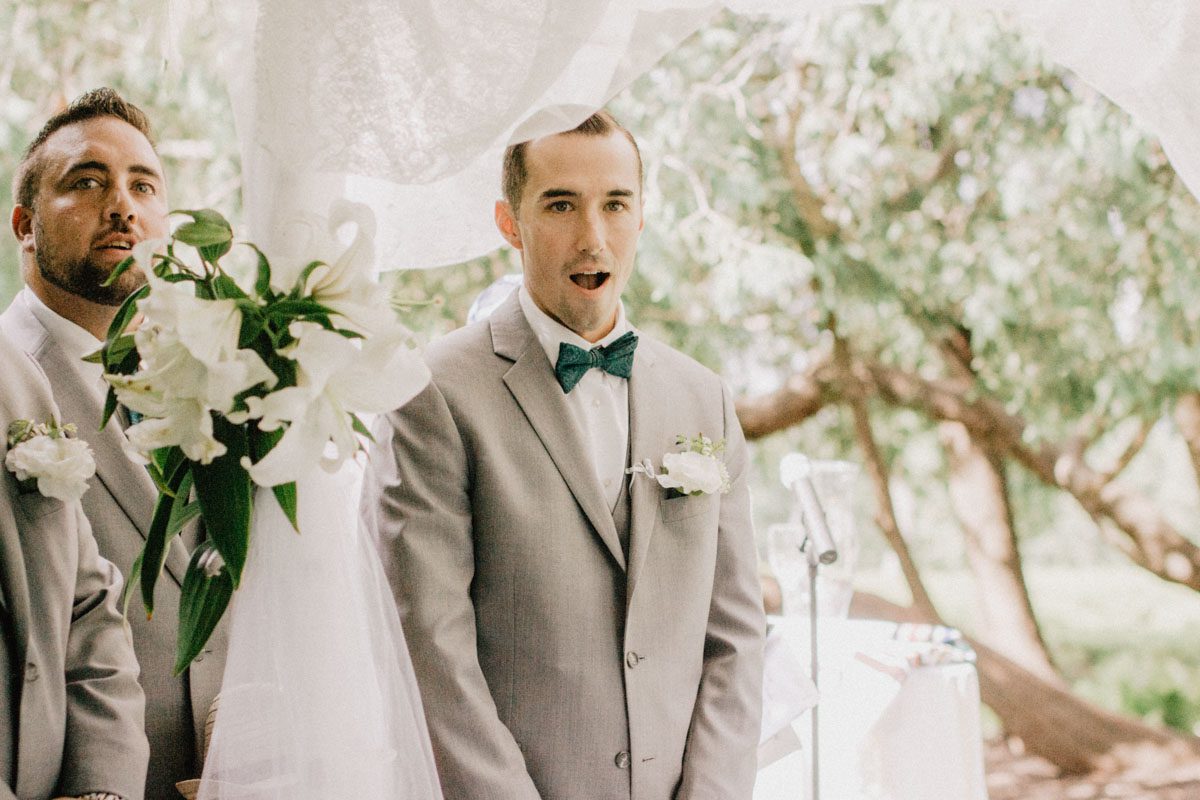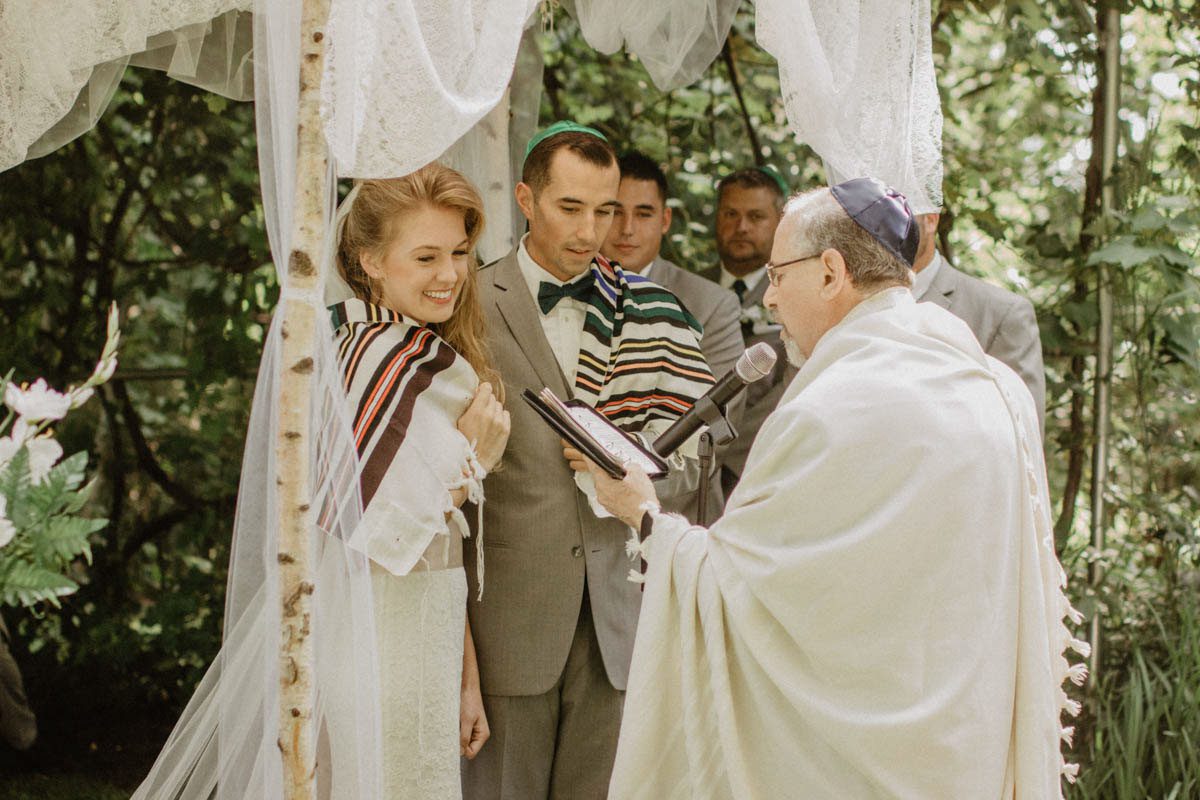 Tarrywile Mansion is open to all types of wedding ceremonies as you can see with Paige and Chris. They are having a traditional Jewish wedding ceremony complete with the Rabbi, ketubah (marriage contract), Chuppah (wedding canopy), and the breaking of the glass. This wedding and reception were beautifully done, combining religious traditions with a modern-day celebration.  Read a few more details of Paige and Chris' wedding day from my blog post: July Wedding Enjoys Lawn Games
Take a quick peek at a video clip from 24/7 Entertainment.
For more information on Jewish weddings and their history go to My Jewish Learning.