From A Gothic Revival Church Ceremony
Jessica and Luis are avid Tarrywile Park users who had their first date here and come back frequently to enjoy the peace and beauty our park has to offer. It was only natural to them that they would join their lives together at the place where it all began. This lovely couple was married at their local church and came back to the Mansion to celebrate their wedding surrounded by their family and friends.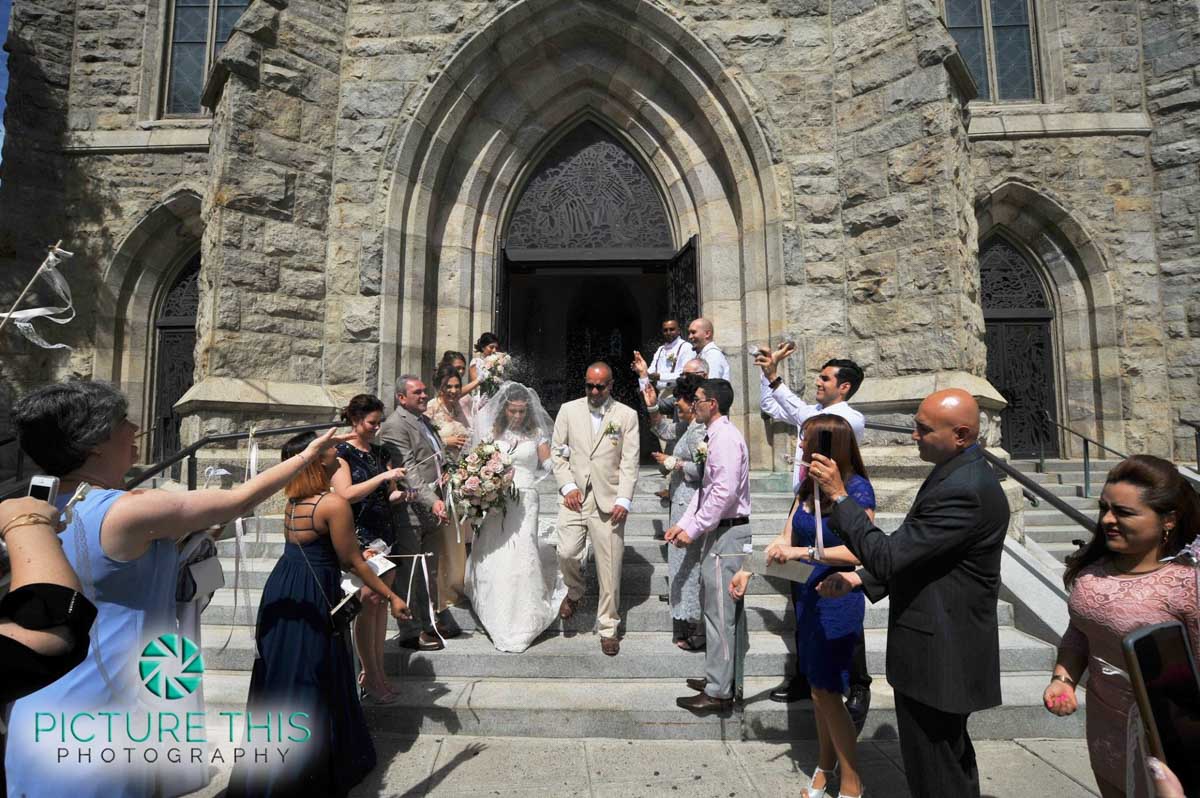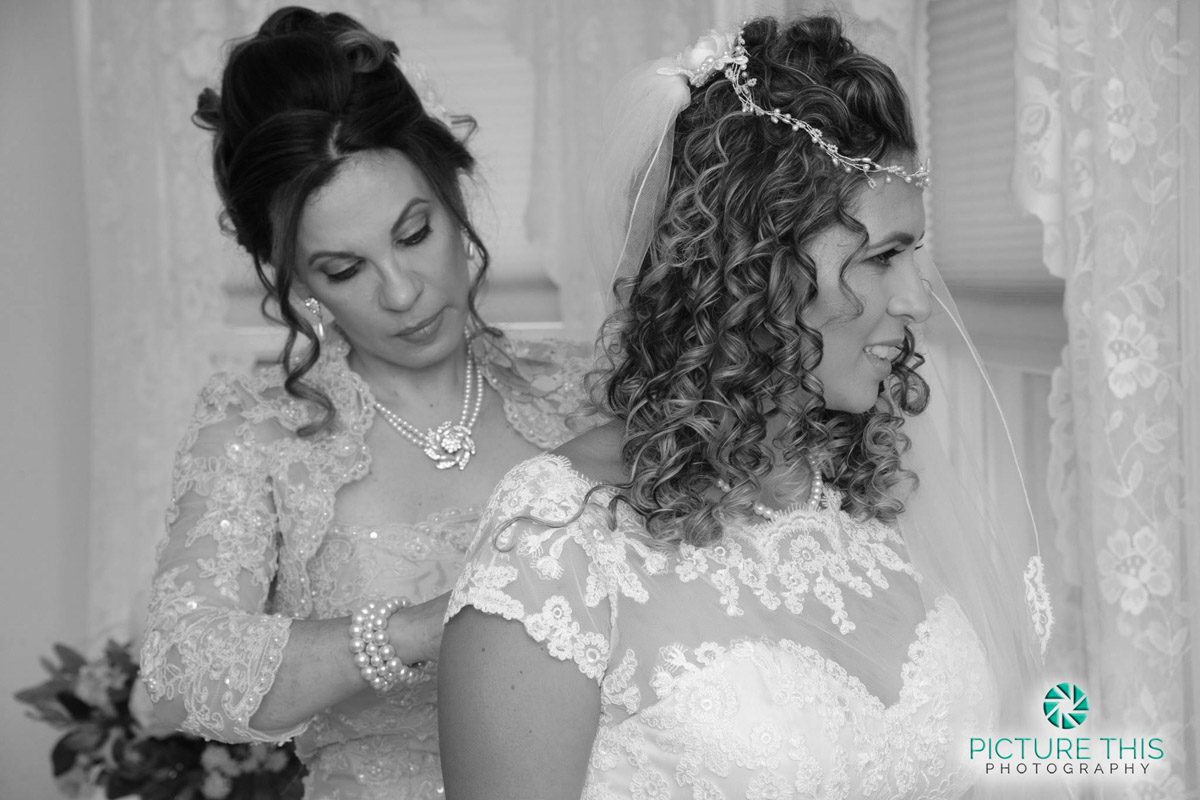 To A Victorian Era Reception
Before heading off to the church Jessica and Luis came to the Mansion to take advantage of our beautifully appointed bride and groom rooms. Jessica got ready with her mom in attendance. Her gown and floral arrangement as well as the theme for her wedding reflected the Victorian era in which Tarrywile Mansion was created. Mike Tomassi of Picture This CT did an amazing job capturing the romance and elegance of Jessica's wedding, not to mention the fun too!
Luis and his groomsmen took advantage of their own personal groom's room where they had time for the last-minute "guy bonding" before heading off to the church.