A Dream Wedding in July
Christine and Craig started planning their wedding a year or more ago, at least that's when they came in for a tour of the Mansion and decided to lock in their date for their 2017 wedding ceremony and reception. After our initial phone conversation discussing the pros and cons of our split room floor plan Christine and Craig scheduled a time to come and tour Tarrywile and judge for themselves. In the end, Tarrywile Park & Mansion met all the criteria they were looking for in a wedding venue; romance, historical mansion, outdoor ceremony, beautiful grounds, central air, bride AND groom rooms, flexibility in caterer choices, ability to plan a wedding/reception to reflect their own unique style, hotels nearby and the fan favorite, good weather/bad weather options.
The illustration to your right was done by our lovely bride Christine Kornacki/Krushinski, to see more of her work visit her website; Christine Kornacki Illustration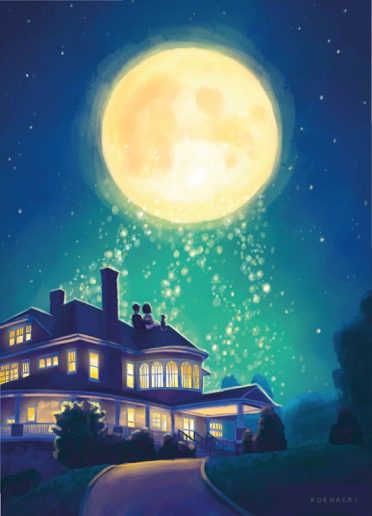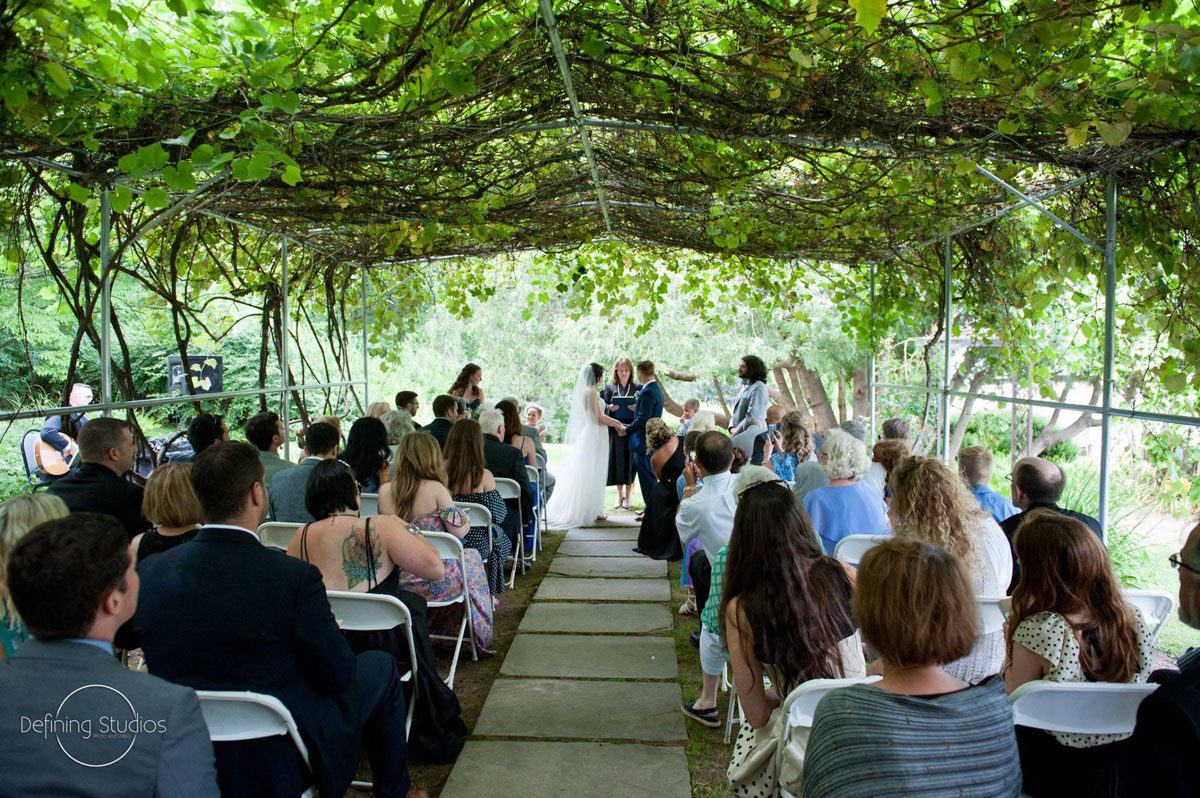 Outdoor Ceremony
Tarrywile in July is a beautiful green oasis in the heart of downtown Danbury. The grape arbor is in full bloom and overhead you find tiny green grapes as a natural decoration for their wedding ceremony. The arbor provided some much need shade and coolness against the July sun. Christine and Craig invited 120 of their family and friends to witness their love and commitment to one another in their outdoor ceremony.
One of the vendors hired as partial dessert and partial bar service was the food truck Tipsy Cones which looked rather intriguing. Its premise is "Ice Cream Catering with Bartender Flavoring."  What a wonderful way to add a little fun and have a cool treat on a hot summer's day, adults only!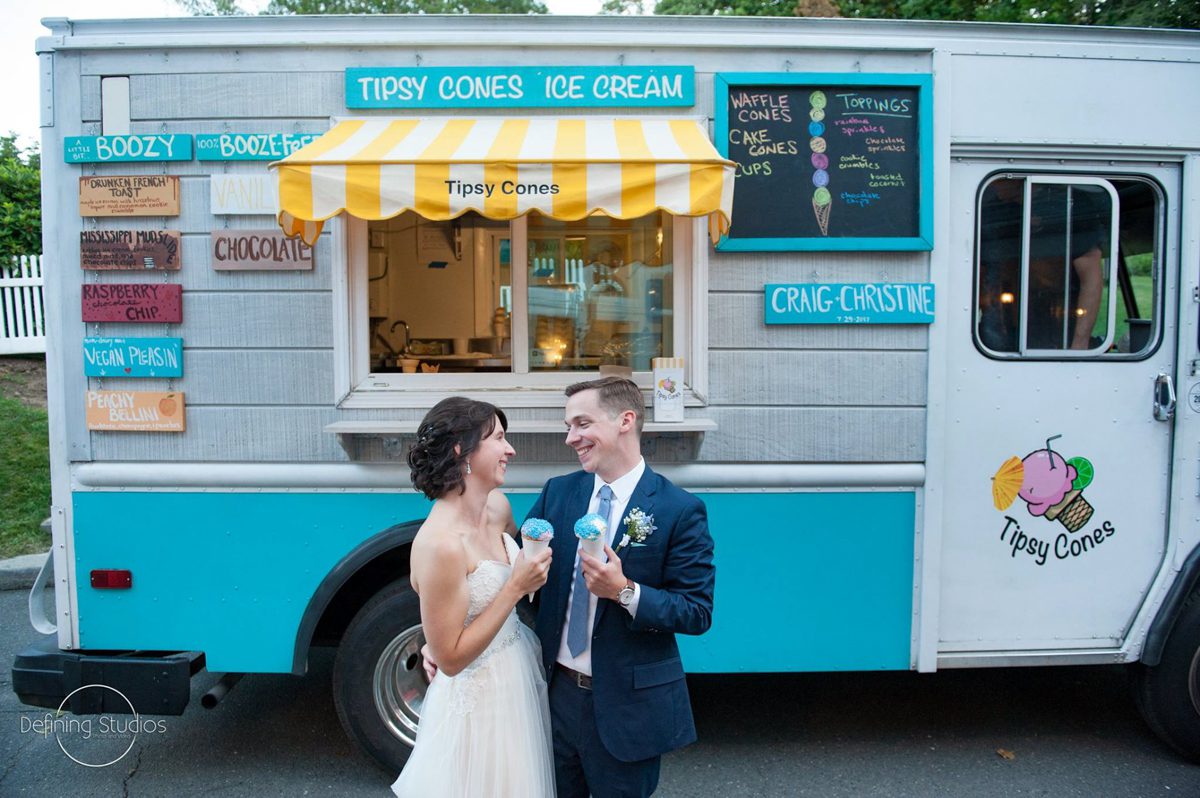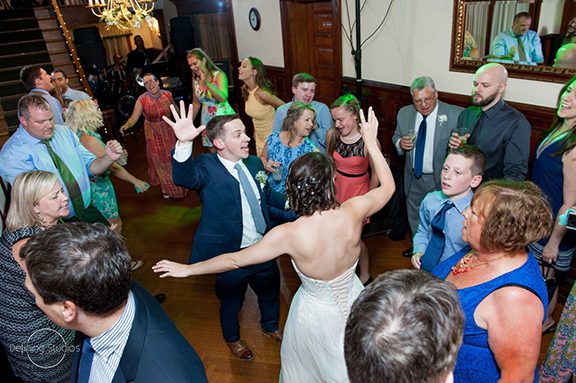 The reception took place in our wonderfully central air-conditioned mansion with the music of Those Guys Band motivating guests to get up and dance in our grand foyer. The photographer from Defining Studios did a wonderful job capturing the upbeat mood as everyone had fun dancing to their upbeat music.
To read how much Christine & Craig enjoyed their experience with Tarrywile Park & Mansion visit our Testimonial Page.