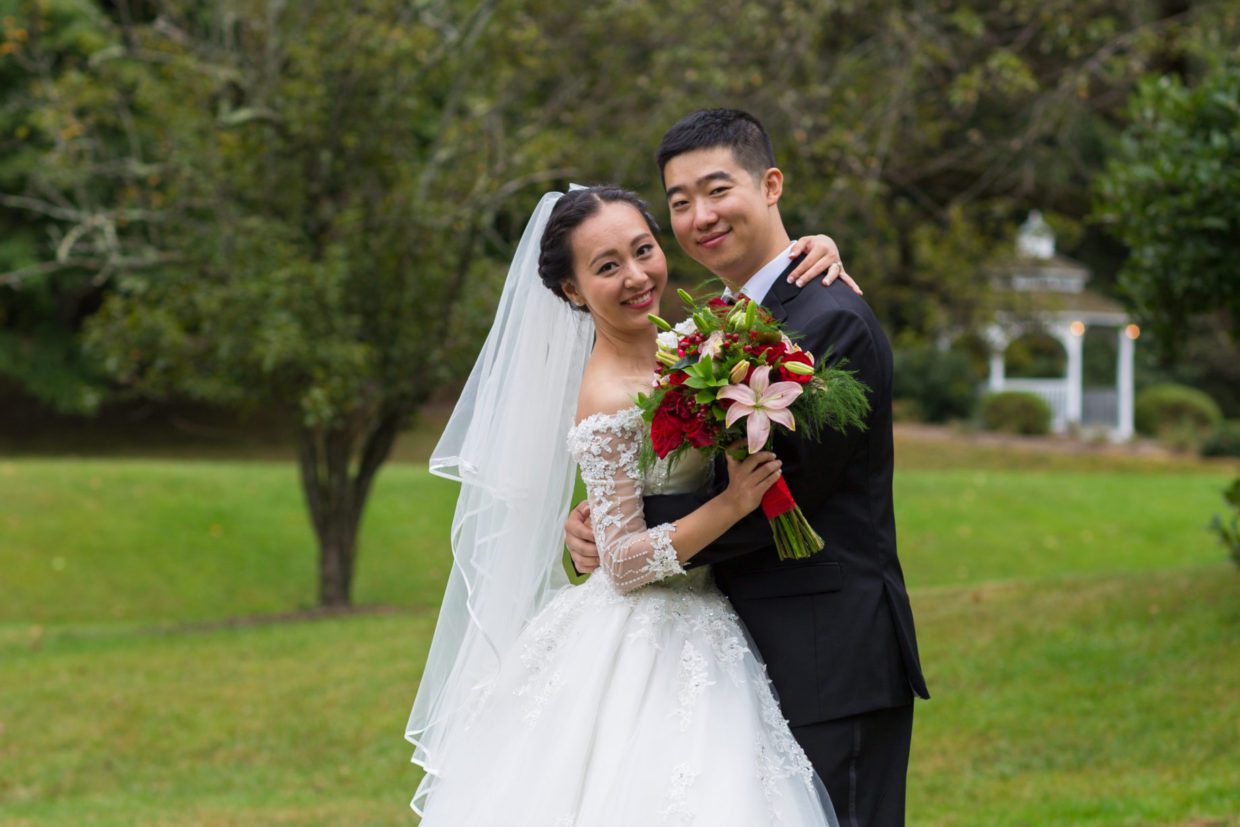 Finally I got a chance to email you to express out deep appreciation of the beautiful historic mansion and what you have done to make our dream wedding come true! No work could fully describe how happy and satisfied we are until today!
It had been a smooth journey to work with you since the first day we came to the mansion. The moment we saw the mansion, Bin and I knew that was what we wanted. Its size is just enough to hold a big group of guests we have, and at the same time is still cozy and makes us feel like home. We are so glad that we had our ceremony during the most beautiful season in New England, and the weather that day did not let us down. And the style of mansion worked pretty well with Chinese traditional wedding decorations, which is amazing!
They say a picture is worth a thousand words. So we are sending some wedding pictures. Although those photos are very nice, I want to say that the real beauty of the house on that day was even more splendid. Thanks again for working towards this wonderful memory!
Xioawin & Bin