Park Users Wedding
Dana and Erik are Tarrywile Park lovers so she thought it would be perfect to get married at the place where they spent many enjoyable hours. Her father accompanied her on the initial visit and when he asked; "is this what you want?", Dana responded with a wide smile and a nod of her head. We still needed the groom's seal of approval before it was official.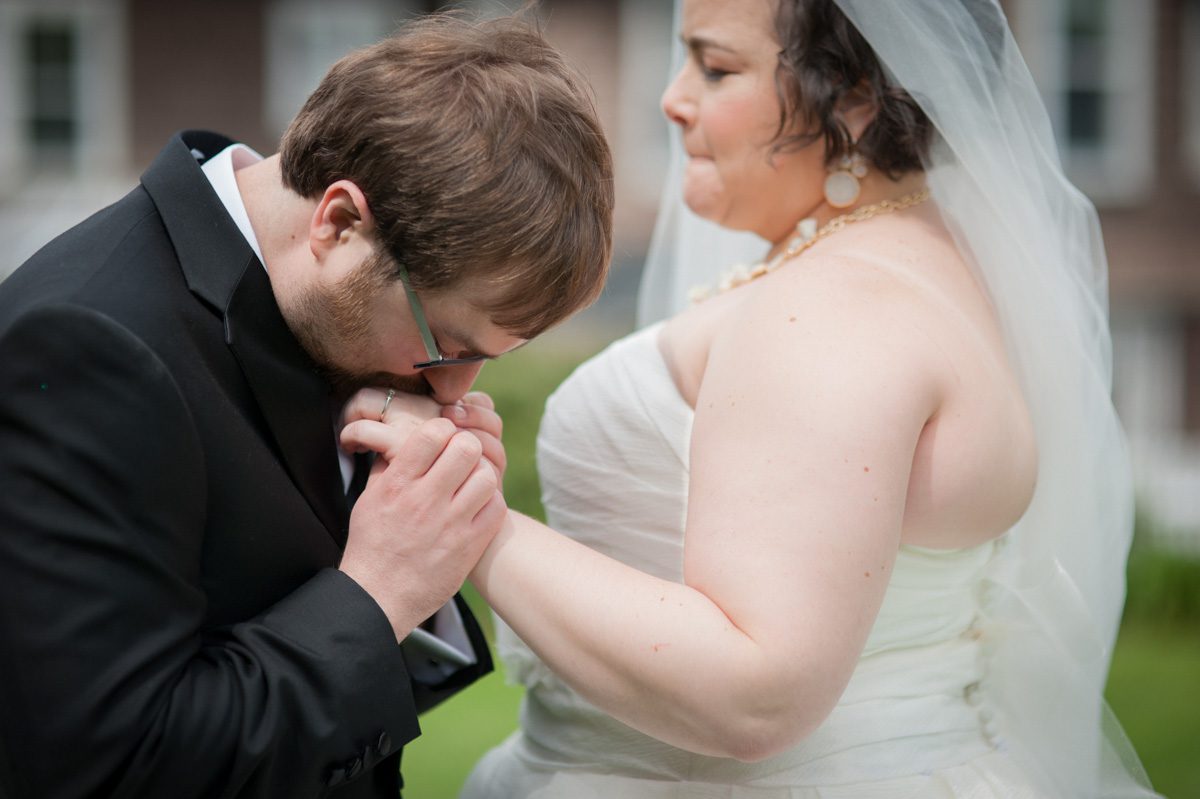 A Unity Tree Ceremony Planned
When Dana brought Erik in for "the tour" All I could see was a groom willing to agree to everything to make his bride happy, end of story, May 14, 2016 officially booked. Dana's good friend Gloria assumed the job of planner/decorator and what a wonderful job she did!
No detail was spared, beginning with the floral arrangements by Diane Gaudett of Custom Floral Design to the hanging tea lights in the grape arbor and the individual record selected by the bride for each guest present. Dana and Gloria's flare for decorating combined with Tarrywile Mansion's natural charm and beauty resulted in a wedding and reception made for fairy tales.
The Brides Room provided a wonderful place for Dana to get ready and share some quality "women" time with those closest to her while right across the landing Erik was enjoying some male bonding with select group.
The ceremony was held in our Grape Arbor, decorated with hanging tea lights and set up for their 89 guests, some that came from as far away as California. From what I understand, there was not a dry eye in the group. If you want to hear more details about the ceremony and hand written vows, Erica Keane of Keane Eye Photography wrote a lovely post on her blog.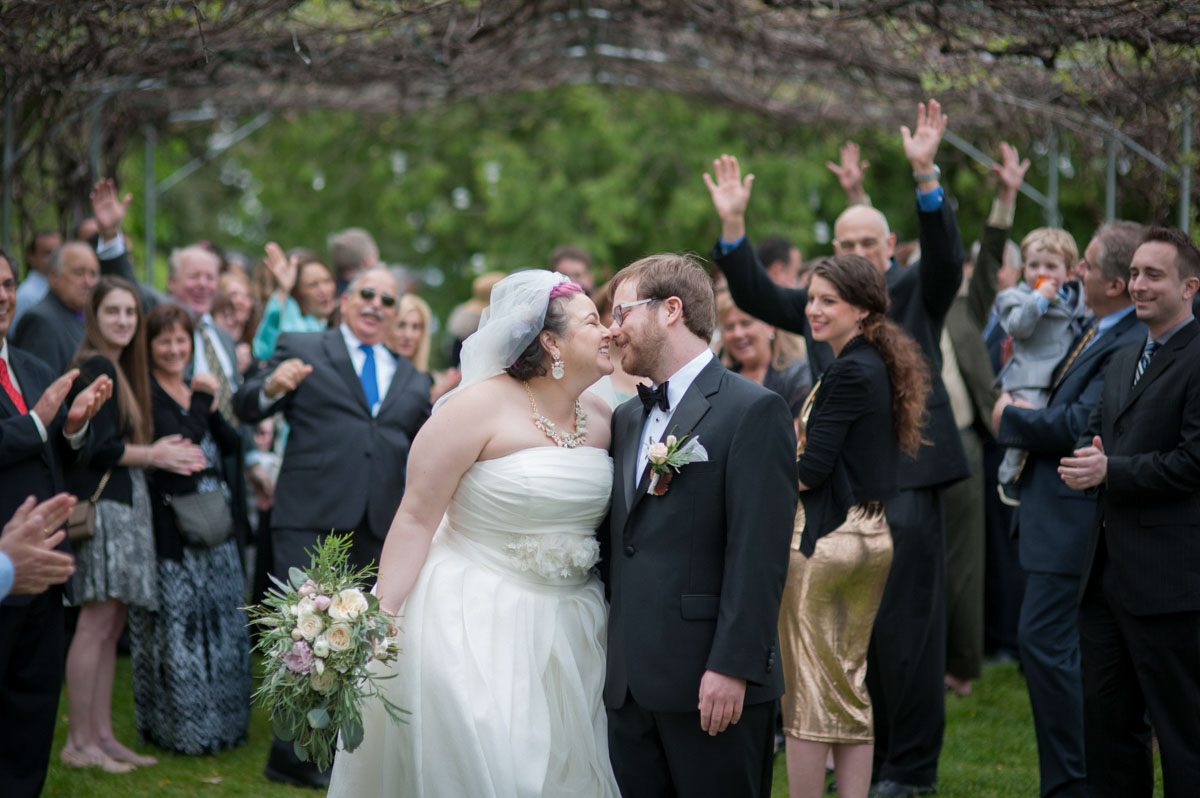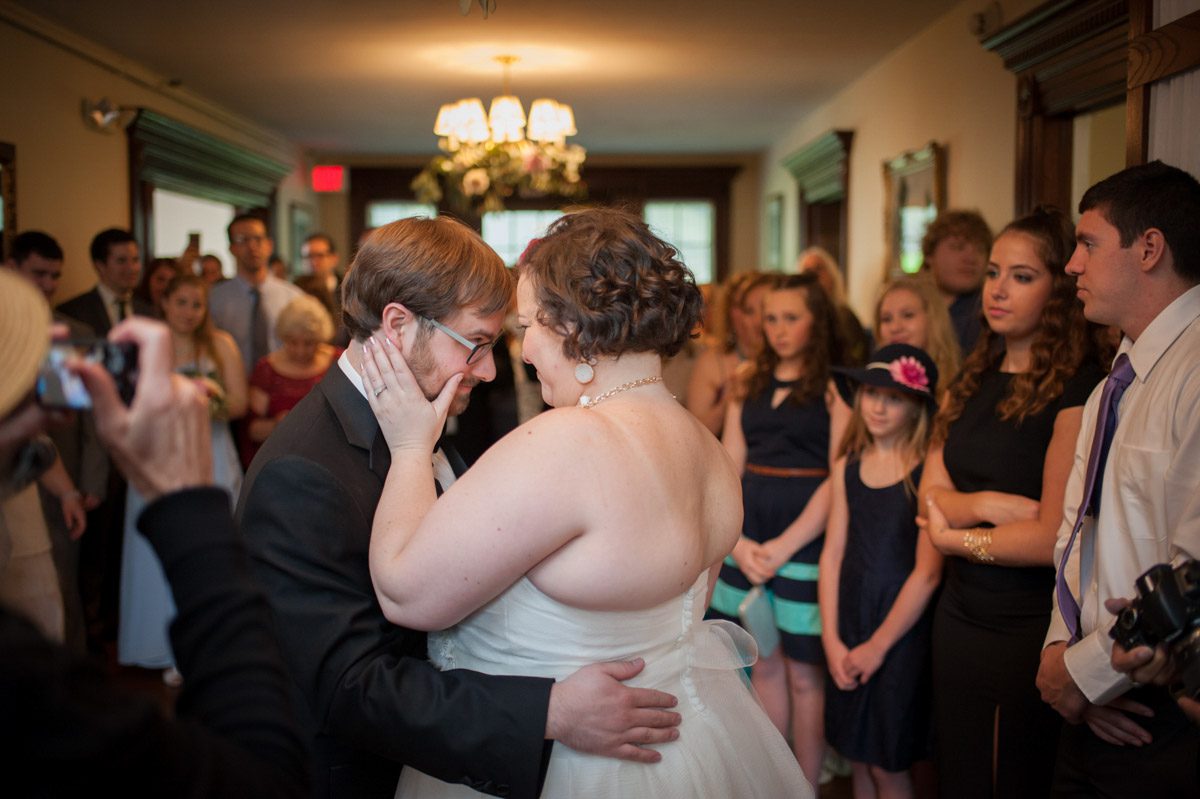 The happy couple descended the stairs as their DJ Paul from James Daniel Entertainment introduced Mr. & Mrs. Erik Oster for the first time. The couple commenced dancing their first dance in our lovely grand foyer as all the well wishers looked on. When the wedding party ended their first dance with the wedding couple everyone joined in toasting Erik & Dana, wishing them  a long and happy marriage.
Catering the affair was one of our preferred caterers; Carriage House Events & Catering who in turn not only worked with Dana & Erik to come up with the perfect menu, Chris Angione head of CHEC also walked them through the rental process with All Season Party Rentals, assuring Dana's vision for her wedding would remain true.