Tarrywile Park & Mansion
Newsletter vol. 9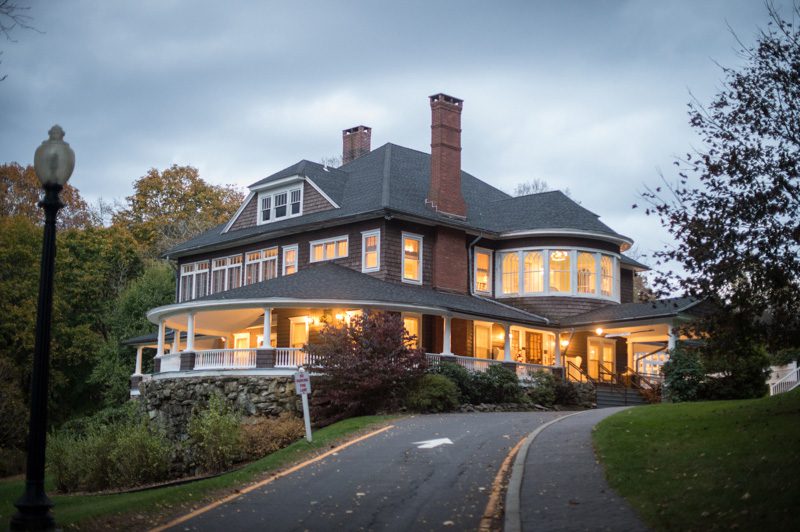 What's New?
The Autumn season is upon us, the days are steadily getting shorter, the temperature steadily getting lower but that doesn't stop the staff of Tarrywile Park & Mansion from doing our very best in keeping the grounds beautiful and the rental calendar full. As the leaves on the trees turn our green canvas into a blazing mix of reds, oranges and golds, let us all take a moment to appreciate the free gift that nature has made available to us all.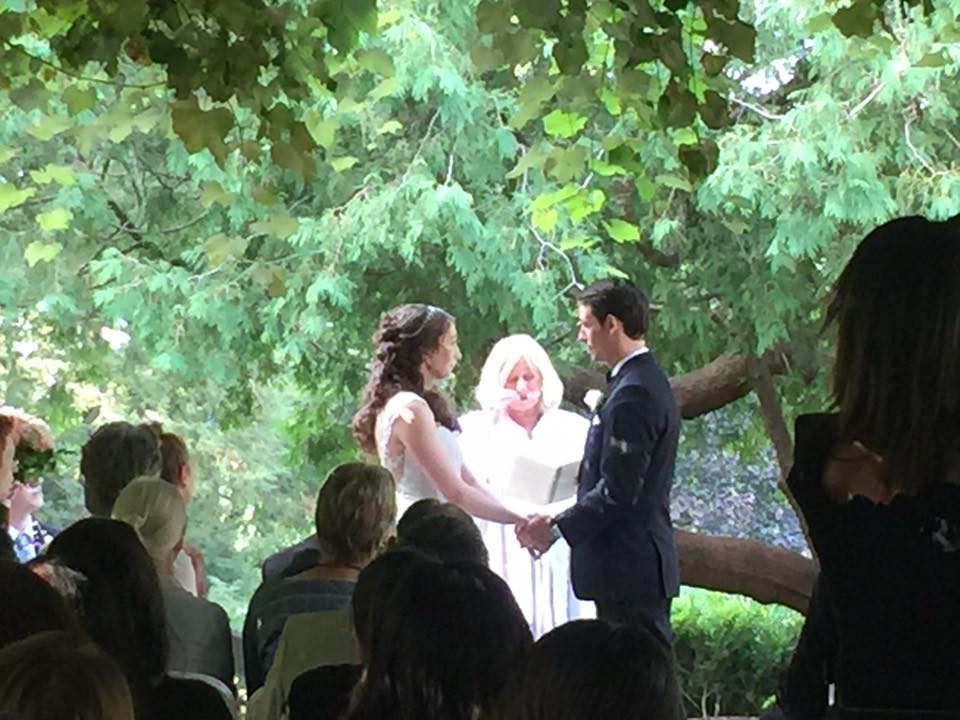 As we move into October and the unofficial wedding season comes to an end we are steadily working to keep the mansion rental calendar full. It's a challenging task, with the vagaries of social media and digital marketing, keeping up with the constant changes in the tech world, prospective clients being bombarded with media overload and the office staffing working with part-time hours and a bare-bones marketing budget.
This is where you can help, word of mouth has long been a very effective marketing tool with little to no overhead. We just ask that you recommend Tarrywile Mansion to your friends and family who are planning an event, help us get the word out that there is a beautiful event venue right in your back yard. So please consider Tarrywile Mansion for your next event. For more information on renting the Mansion visit us at; Mansion Rentals.
Looking back on September, we had some wonderful couples share their wedding day with us. Our first couple Brianna & Ryan, from Brooklyn, NY chose to have their head table and guest seating on the veranda to take advantage of the beautiful weather and grounds.
Robin Shepard from Danbury City Hall held her daughter's wedding ceremony at the gazebo and then stayed for wedding photo's. Jennifer & Dwight, two teachers from the Meriden area exchanged vows under the grape arbor with a reception in the mansion to follow.
Alyssa & Nicholas from Stamford enjoyed beautiful weather for their wedding on the first day of Autumn. Shannon & Alex from New York, our last September wedding managed to miss all the rain and have a lovely wedding ceremony under the much-recovered grape arbor.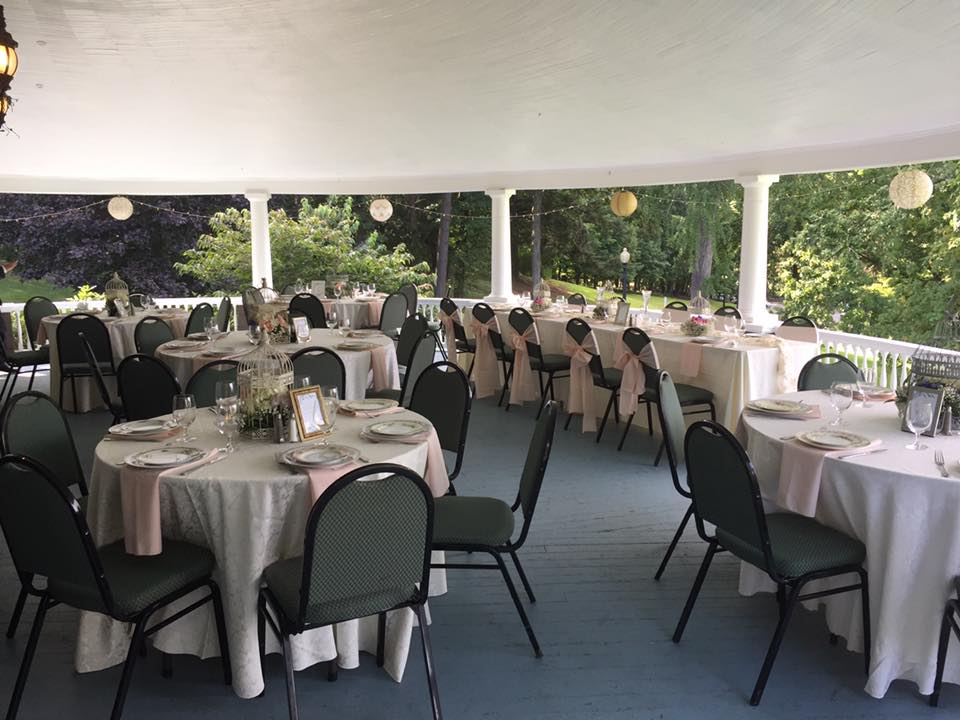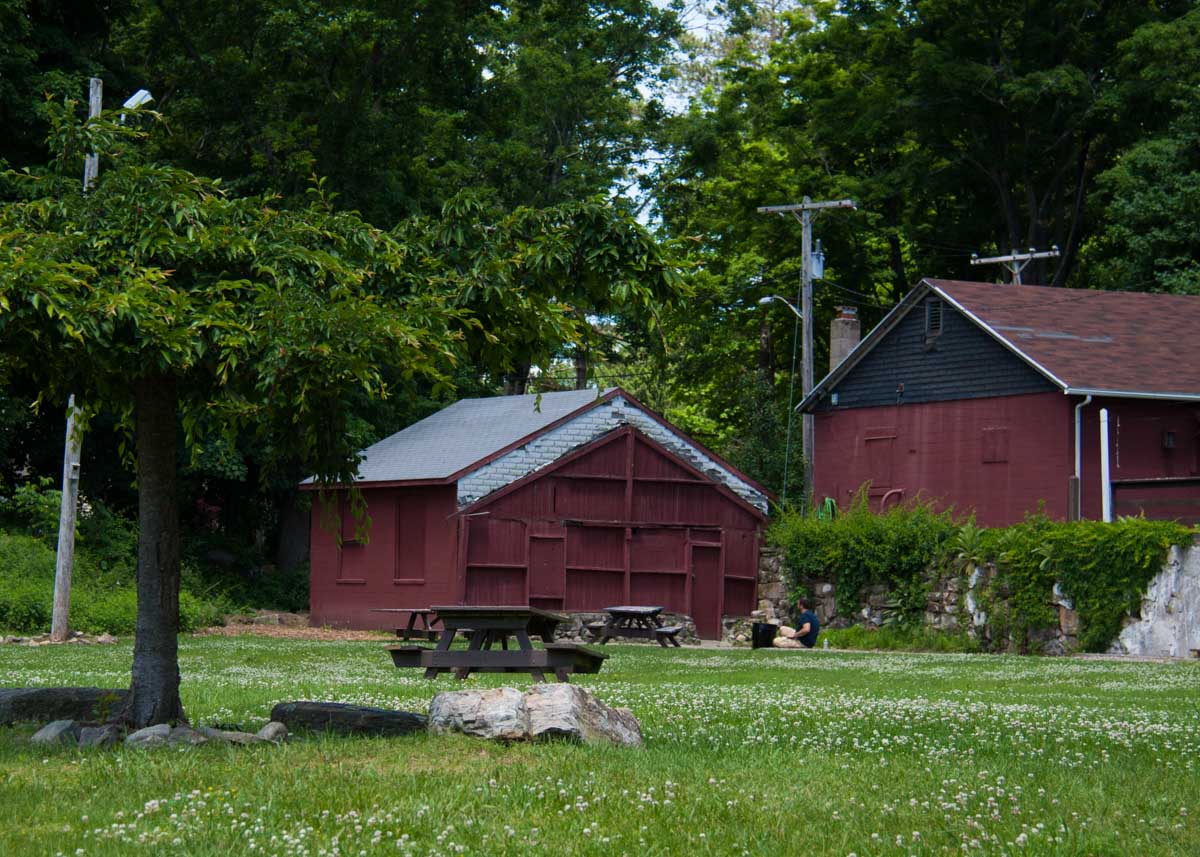 Help me if you can, I'm feeling down. And I do appreciate you being 'round. Help me get my feet back on the ground. Won't you please, please help me? – John Lennon & Paul McCartney
Appropriate words for Tarrywile Park this month. Last month I talked about the pumpkin carve fundraiser we had in the works for October. Unfortunately, we had very little interest and the fundraising committee has decided to postpone the event until 2019. That said we still have three fundraisers in the next three months.
So how can you HELP? There are several ways.
Sponsorships – we are looking for sponsors for our Harvest Dinner and the Candy Cane 5K Run, Perhaps you or the business you work for would consider being a sponsor.
Tickets – Consider coming to either or both events. Information on both will be coming out in the next few days.
Donations – we do a silent auction at the Harvest Dinner. Would you like to donate something to the auction? Goods, services, gift certificates… we already have some items including a one of a kind handcrafted end table.
Please feel free to call us or email us at tarrywile.mansion@snet.net if you are interested in sponsorships or donations. Tickets will go on sale next week for the Harvest Dinner, keep an eye out on social media and our website for that info. Interested in the Candy Cane Run? Please visit The 1st Annual Candy Cane Race.
Too busy of a schedule to attend? Please consider clicking on the donate button below, every dollar counts!
Until next time remember; leave no trace, respect wildlife, leash your dog, leave what you find, respect fellow park users, always be prepared, stay cool but most importantly enjoy all that Tarrywile has to offer.
Happenings in the Park: Tinkergarten continues to host their preschool program every Thursday in the park, WHCN held a Lyme's Disease Awareness walk on 9/15 and will hold their Vascular Disease walk on 10/14, Steve Brill hosted his foraging hike on 9/8 with another scheduled for 10/20. Immaculate and Danbury High School held their cross country track meets towards the end of the month after rain postponed. DHS has two more meets scheduled in October. As you can see Tarrywile Park & Mansion is enjoyed by people from all walks of life and is a valued public resource.
YogaCulture has ended it's Yoga in the Park summer 2018 session. Jenny has graciously donated all her proceeds which totaled $1,021 from their Yoga in the Park session. We are truly grateful for her generosity and continued support of Tarrywile Park.
Fast Fact: For the month of September 57,291 found Tarrywile Park & Mansion through a Direct (by business name or address) search on Google.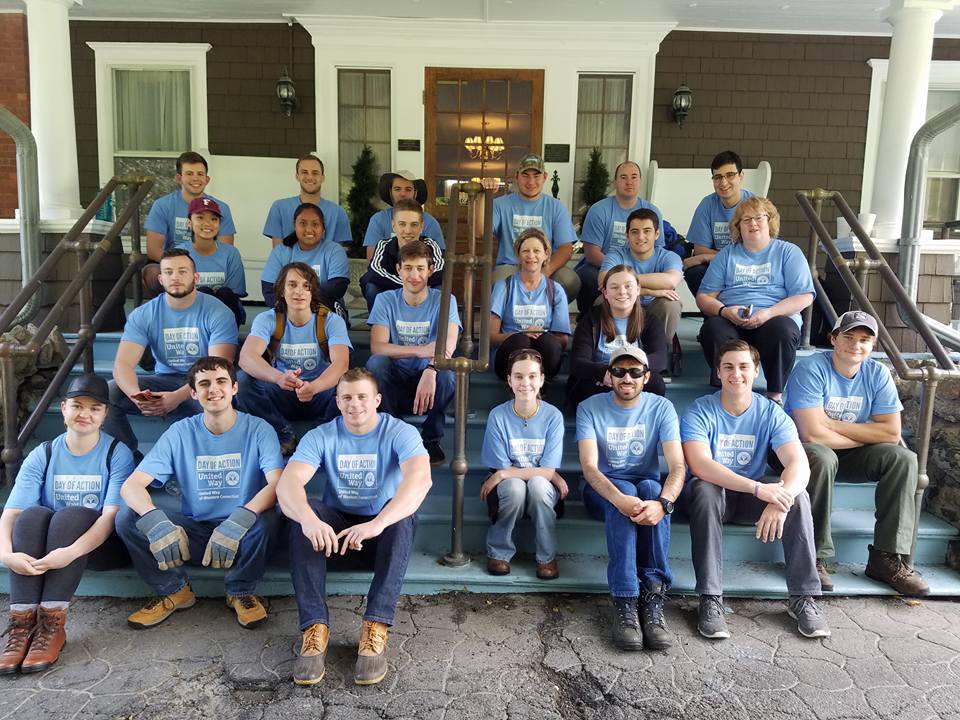 If you belong to an organization that would like to contribute to the park by way of a community service project, a donated service or monetary donation, please contact the office either by phone or email. We truly appreciate all our volunteers and donors, without you all we wouldn't be the beautiful park you love and enjoy.
Tarrywile Park & Mansion | 70 Southern Blvd, Danbury, CT 06810
(203)744-3130 | Tarrywile.Events@snet.net | Tarrywile.com