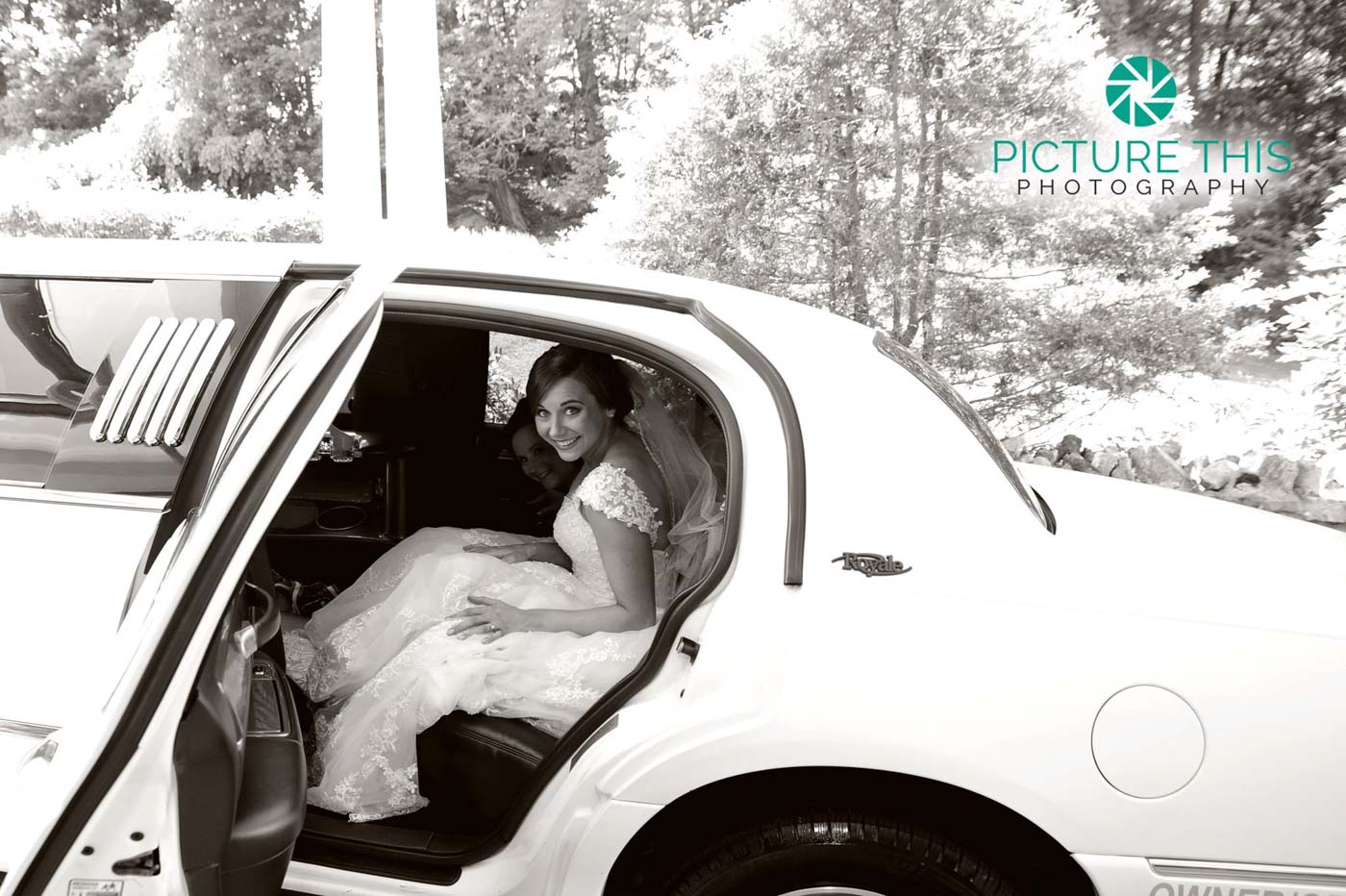 Immaculate H.S. Alumni Wedding
It was incredibly sweet when Immaculate High School alumna Geri, the bride, chose Tarrywile Mansion for their wedding reception. It's clear that she holds fond memories of her times spent at the Park & Mansion. Geri and Parker held their wedding ceremony at St. Mary's Church in Bethel, a couple of towns over, then held their reception at the Mansion.  The young couple, as many of my bride and grooms, were planning their wedding from out of state as a result the bride's mom, Penny, did most of the hands-on planning. Penny chose Loree's Catering, because as she described it, "We had an instant rapport. Loree and I just hit it off which made it that much easier on the planning process."
Church Wedding Ceremony
Since the ceremony was off site, timing was everything. The bride decided to add an extra hour to the rental time to give herself and her bridal party a chance to enjoy getting ready in our beautiful bride's room. Geri was able to spend some one-on-one time with her mom while getting dressed. Then her ladies came in for some much-appreciated all-girl time. Nicole from Picture This CT did a fantastic job capturing the "bride getting ready" time.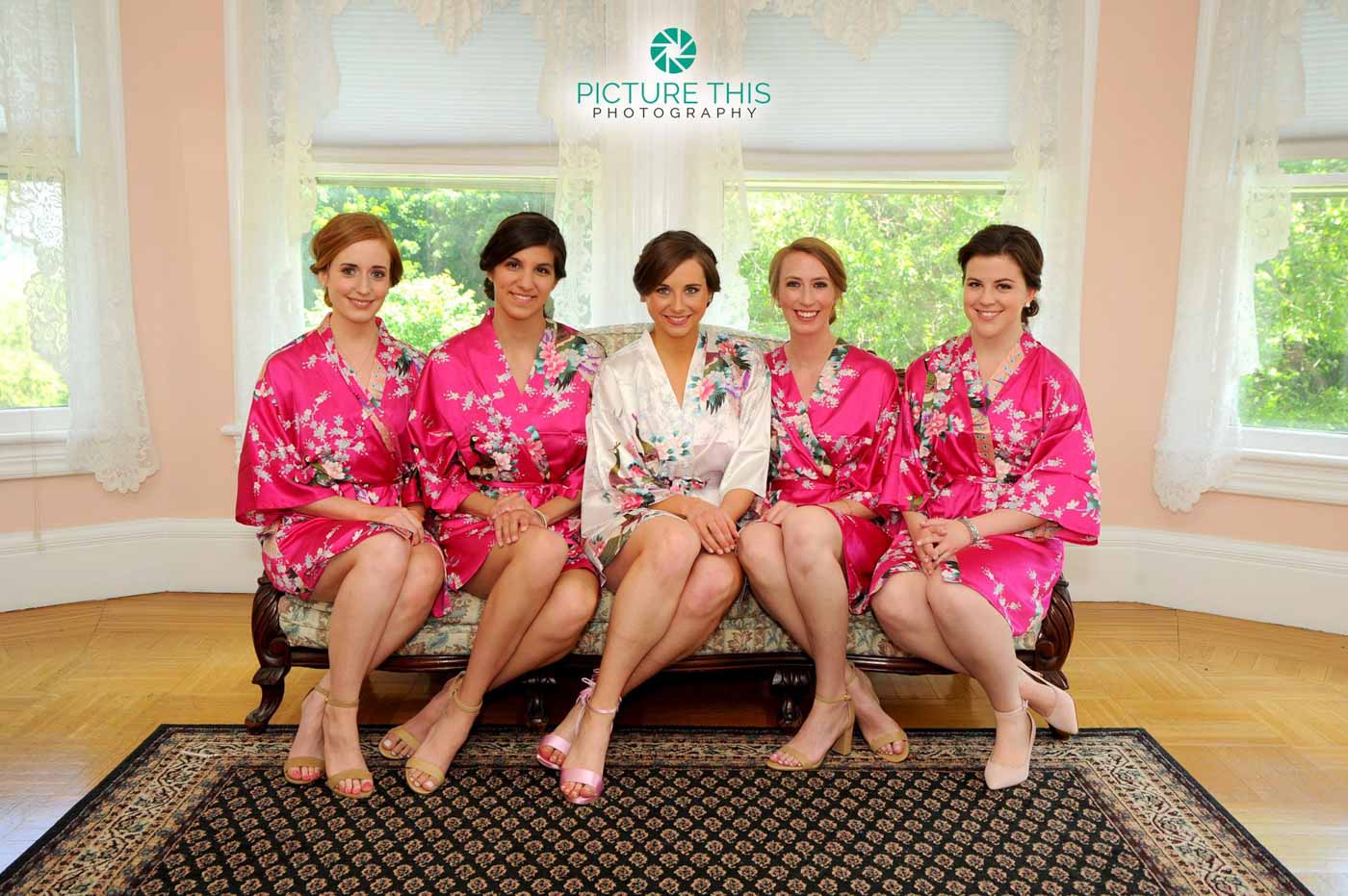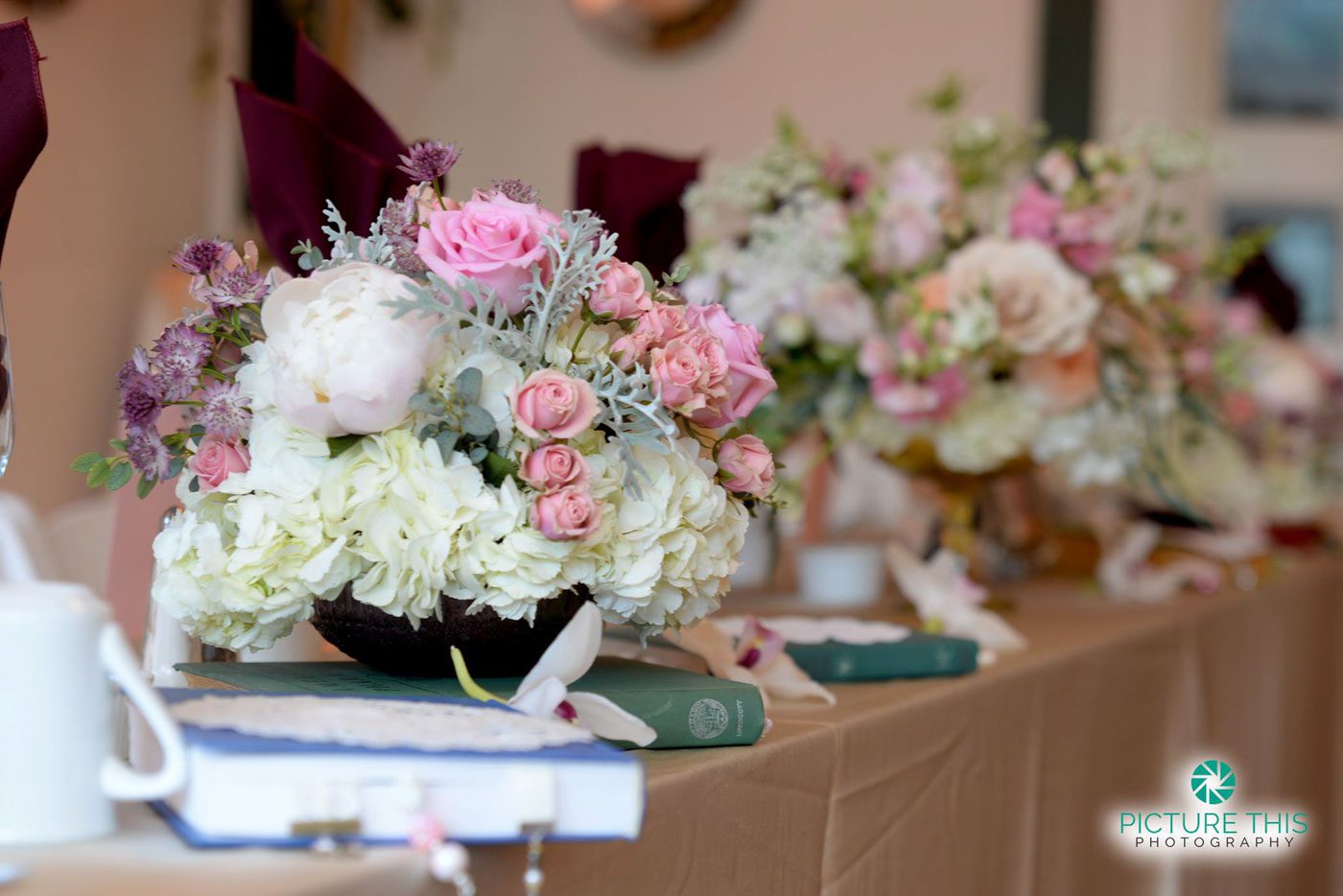 Rehearsal Dinner
The groom's mother, Anne, decided to take advantage of our two-day rental discount and reserved Friday night for the rehearsal dinner. This gave the wedding party a chance to drop off their decorations and set up and decorate for the wedding reception the following day. This left fewer items to worry about on their to-do list.
The rentals were also delivered on Friday from All Season Tent and Party Rentals
The floor plan selected by Geri and her mom Penny was a little different than our usual set up but it worked out well for them. The head table was two six-foot rectangular tables set up across the windows in the formal drawing room and the dance floor/D J the Spin Doctor was set up in the living room. The living room was also the location for the first dance and cake cutting.