The Red Barn area is often used for picnics, yoga in the Park, and many school and non-profit 5Ks. The Red Barn Environmental Center can be rented out for educational classes or children's parties. It is also the gateway into the trail systems, the hay fields, and Parks Pond.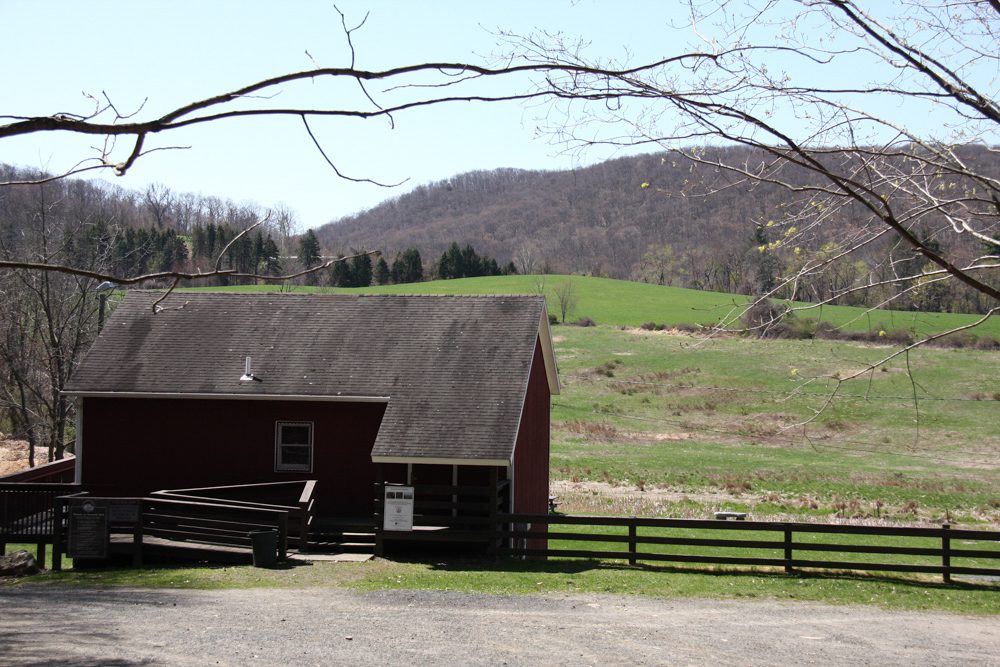 Red Barn History
The Red Barn area of the park was formerly a fully operating dairy farm established by C.D. Parks. The dairy farm which was separated from the estate grounds by a steep cliff and a wooded area, included a farmhouse, milk house, garage, fertilizer barn, and a milking parlor with several silos. Two large barns that once enhanced the farm complex have been lost: one burned in the mid-1960s and the other was taken down in 1985 because of its deteriorated condition.
At its peak, circa 1929, the farm was the largest, most productive farm in Danbury. C.D. Parks built the farmhouse in close proximity to the dairy farm to provide housing to the men he employed to run and work on the farm as well as his industrial businesses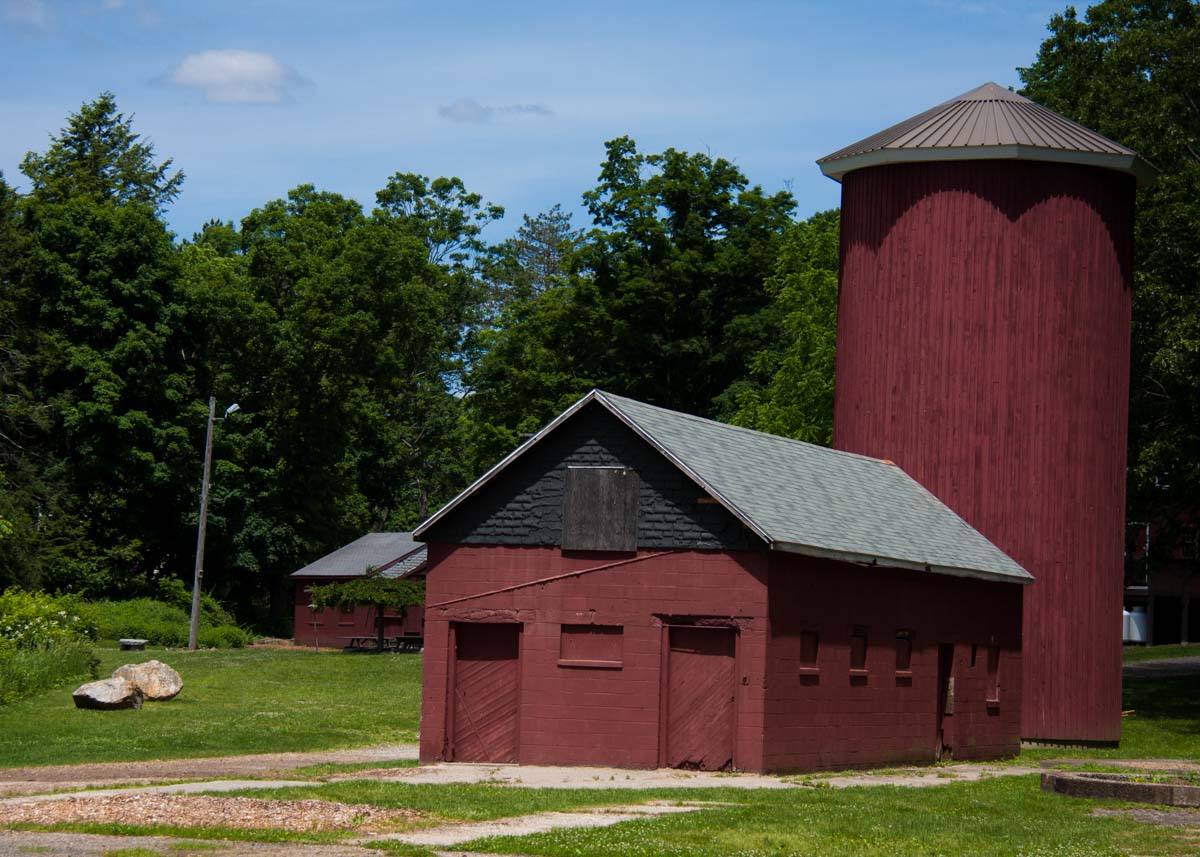 Working Dairy Farm
The farm was not only a working dairy farm, they also grew vegetables, corn, hay, raspberries, apples, and pears, They raised chickens, ducks, geese, turkeys, cows, and three teams of farm horses. They also had horses: a burro, a donkey, and a pony for riding.
The location of the dairy farm exists in contrast to the rest of the park because of its openness and rolling terrain. Its open meadows and fields, located on gently sloping topography, create wonderfully scenic views, especially when viewed from the picnic area by the Red Barn.
The Red Barn has been renovated for use as an environmental education center. Restroom facilities were installed in the barn allowing for greater use of this building by organizations as well as for park-sponsored events.