Tarrywile Park & Mansion
Newsletter vol. 24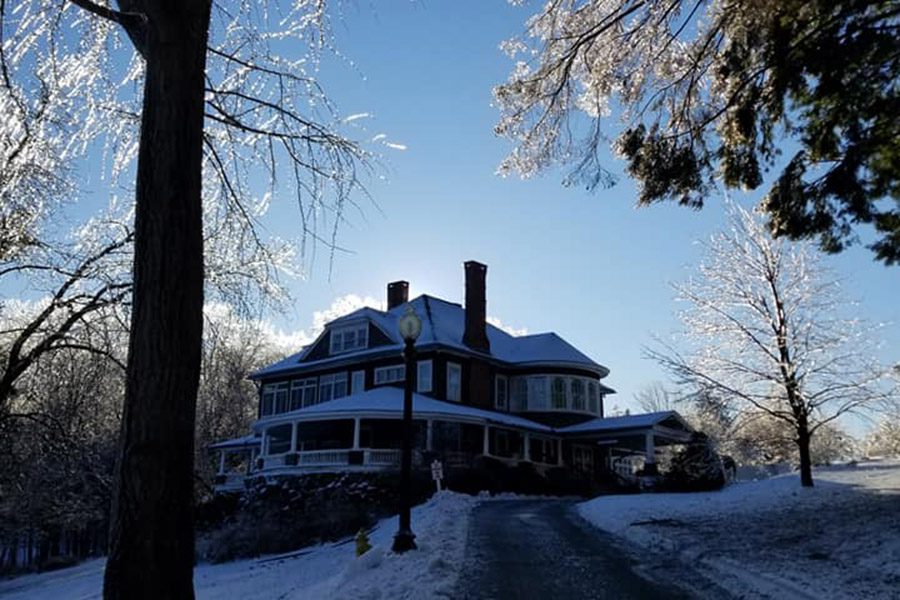 A Thought Starter for this Month:
According to tradition it's okay for a woman to propose to a man on February 29th. Apparently, St. Bridget complained to St. Patrick that women had to wait too long for their men to propose so St. Patrick gave women one day every 4 years to take the initiative. In Denmark, if the man refuses the proposal he must give the woman 29 pairs of gloves and in Finland, enough material to make a skirt! Better still, although not for wedding venues like Tarrywile, in Greece it is considered bad luck to be married in a leap year. For more unexpected leap year facts see Mary Jo Dilonardo's article on Mother Nature Network.
Year Round Hikers!
Tarrywile park is not just for warm weather recreation, we have hikers that come to the park all year round! They come from the New York area, Litchfield and New Haven counties, Fairfield County and beyond. It doesn't matter what the weather man says, our park users can't resist enjoying the open spaces, hiking trails and natural beauty.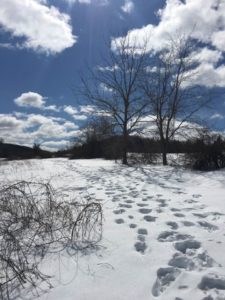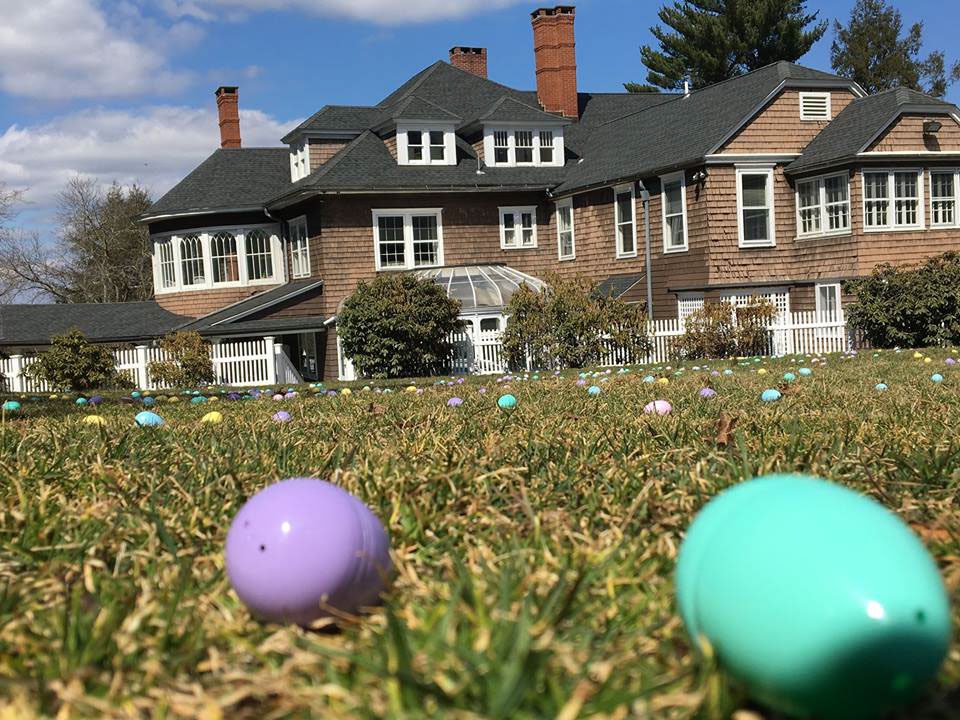 4th Annual Easter Egg Hunt Fundraiser
Mark your calendar for our 4th Annual Easter Egg Hunt Fundraiser scheduled for Saturday, March 28th. Meghan Friedland, Editor/Publisher of Macaroni Kid and the Easter Bunny are in the process of hammering out all the details to ensure it's anther fun filled family event. Meghan and the EB are still looking for sponsors, donations and volunteers so if you want to be part of this exciting day you can reach Meghan at meghanf@macaronikid.com. This is just one of the major fundraisers for the year so please consider joining us. All proceeds to support Tarrywile Park & Mansion.
Breathe Healthy, Be Healthy. Support Your Local Park!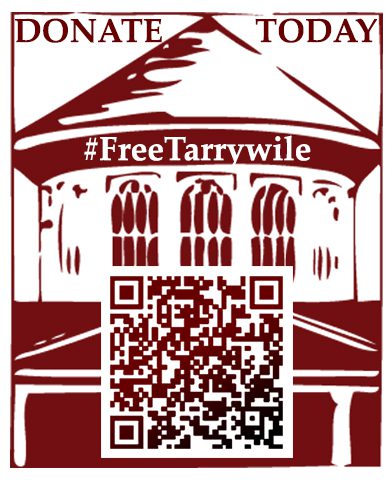 March has arrived and with it warmer temperatures and longer days. It is a great time to explore nature. As Nola Taylor Redd wrote: "Spring is the season of new beginnings. Fresh buds bloom, animals awaken and the earth seems to come to life again. Animals that spent the winter in hibernation come out of their dens, while those that traveled to warmer regions return. Many animals give birth in the spring. Winter coats are shed by those that sported them, and some animals may change coloration to blend in with their new surroundings."
For me, I am currently searching see catalogs for some different items this year. While I get the majority of plants already started from local nurseries and garden centers, I do like to start some from seeds.
Many professional growers are already warning that with the mild winter we will more than likely see an increase in insect and disease in our gardens this year, so be vigilant. This is also true for ticks. Always remember to do a tick check, not only if you go out hiking but anytime you have been outside in the grass.
As always, I ask that you take a moment to click on the link at the bottom of the page to donate to Tarrywile Park. We are in crucial need of your support.
Until Next Time Remember;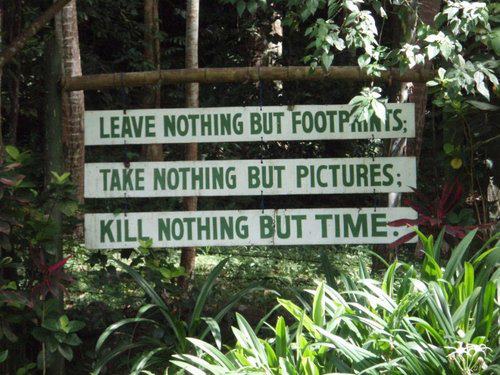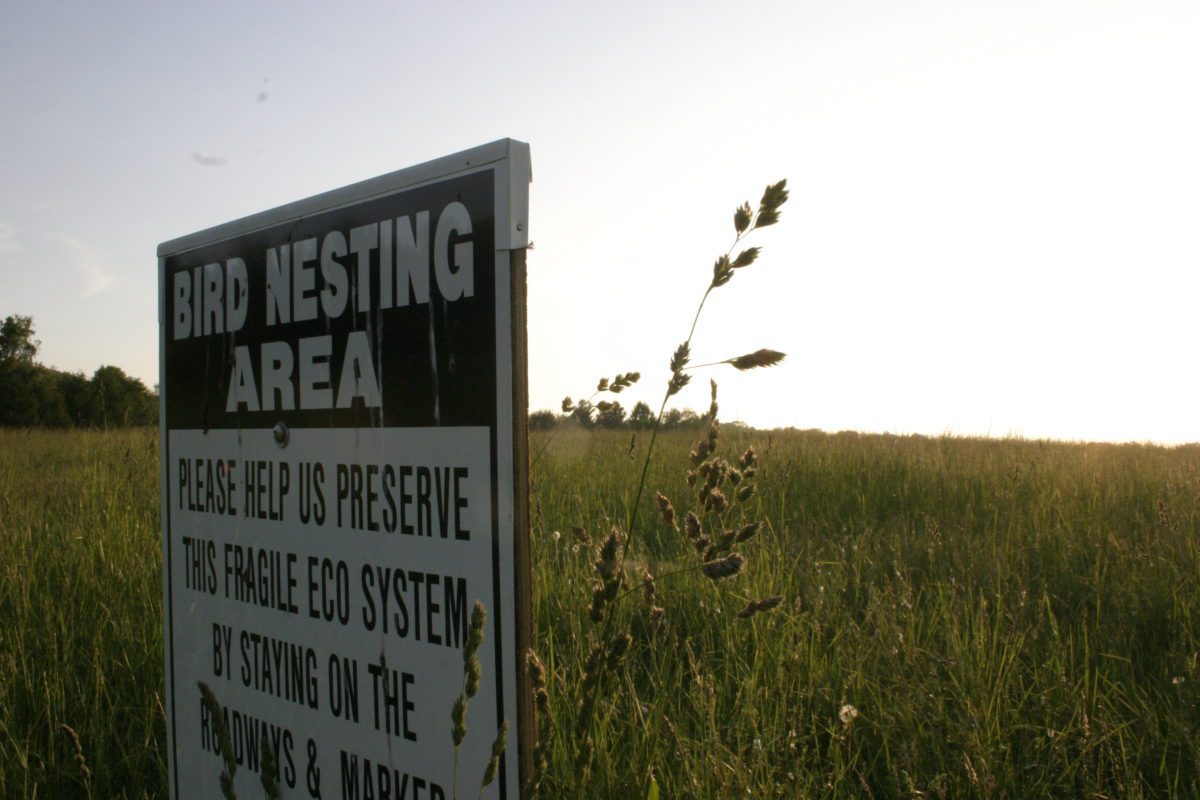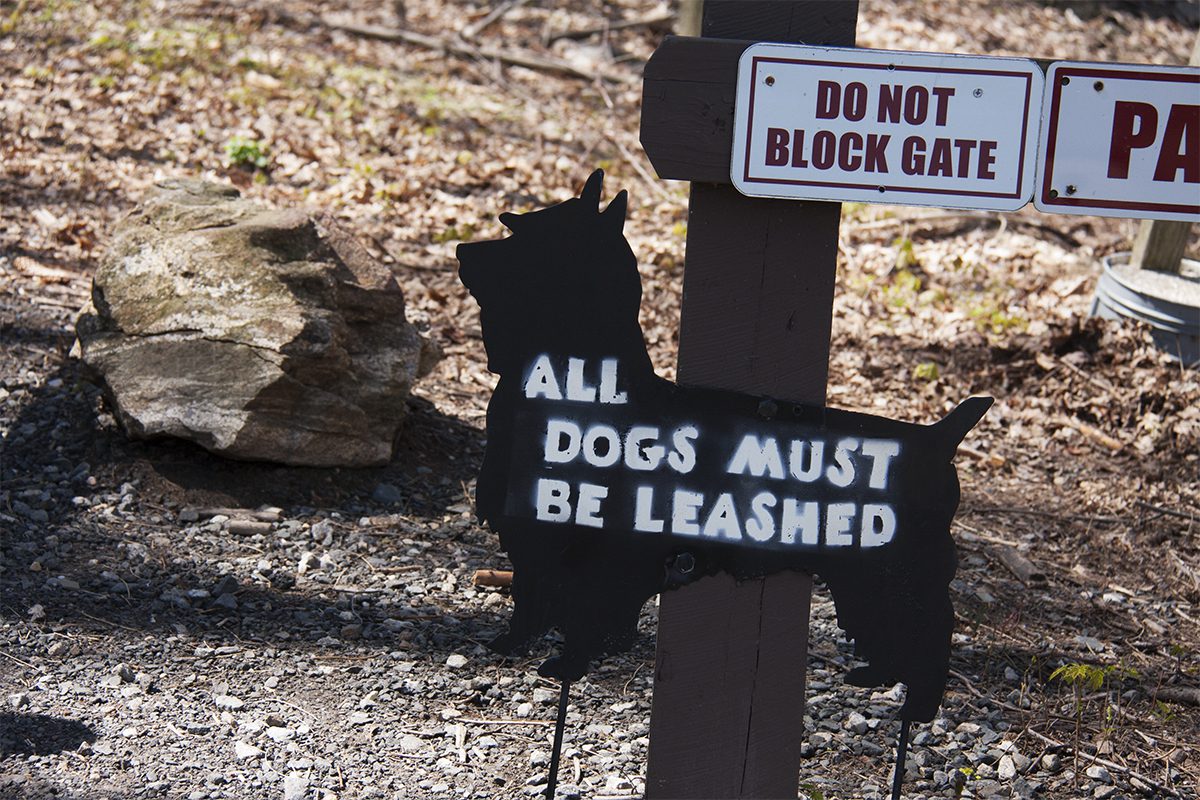 Leave what you find, respect fellow park users, always be prepared, but most importantly enjoy all Tarrywile has to offer ~ Becky Petro, Executive Director
We are getting ready for the beginning of wedding season here at the Mansion. The floors will be buffed, windows washed and woodwork polished, all to ensure our couples have the wedding day they have always dreamed of. If you know anyone recently engaged or looking for a wedding venue, send them our way. We currently have quite a few prime Saturdays in 2020 still available and are offering discounted rental rates on select dates. For details please refer to our Discounted Rental Rates blog post.
Park Users Upcoming Wedding
We're looking forward to the wedding next month of our Park users Melissa and Chris. They met in an Italian class at WesConn and come to Tarrywile Park every weekend to train to hike the Appalachian Trail. They have hiked to Mootry Point many times but prefer the Orange Trail stating "it's more like what can expect on the Appalachian Trail."
Photo Credit: PictureThis CT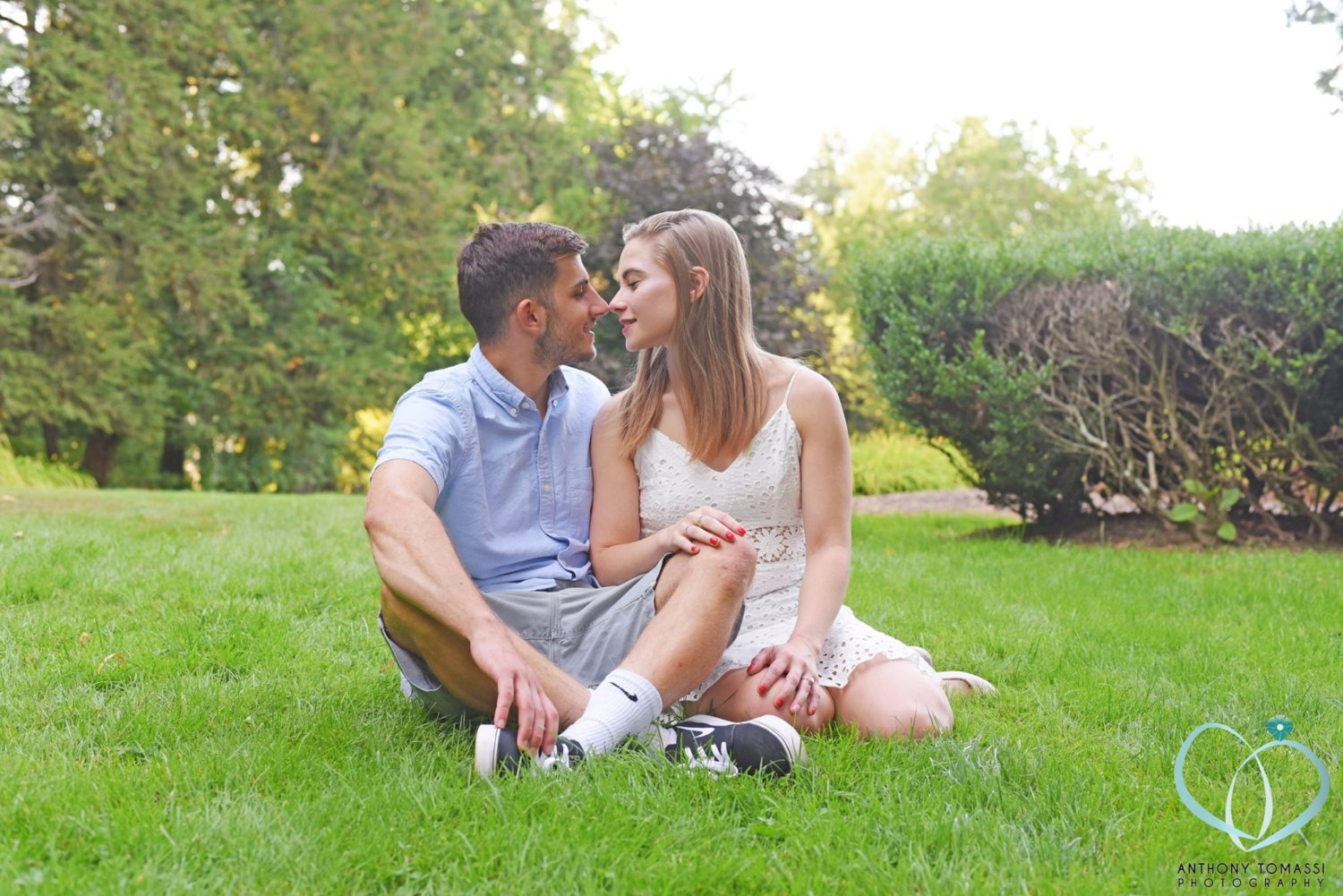 WeCAHR Wine Tasting Fundraiser
We would like to thank Christina Calabro and the team at WeCAHR for choosing Tarrywile Mansion as the venue for their 2nd Annual Wine Tasting Fundraiser. It was a pleasure working with you and hope your event was a resounding success.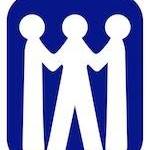 2020 Couples Choice Award
We are happy to announce that we received the 2020 WeddingWire Couples Choice award. We are so grateful to all of our couples who have allowed us to share in their wedidng day. In the last 30 years, Tarrywile as seen many couples join their lives in marriage, and we hope to see 30 plus more years of happily ever afters.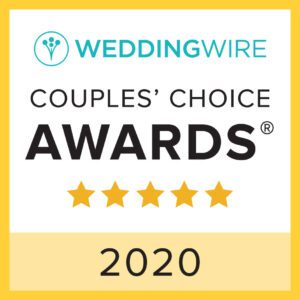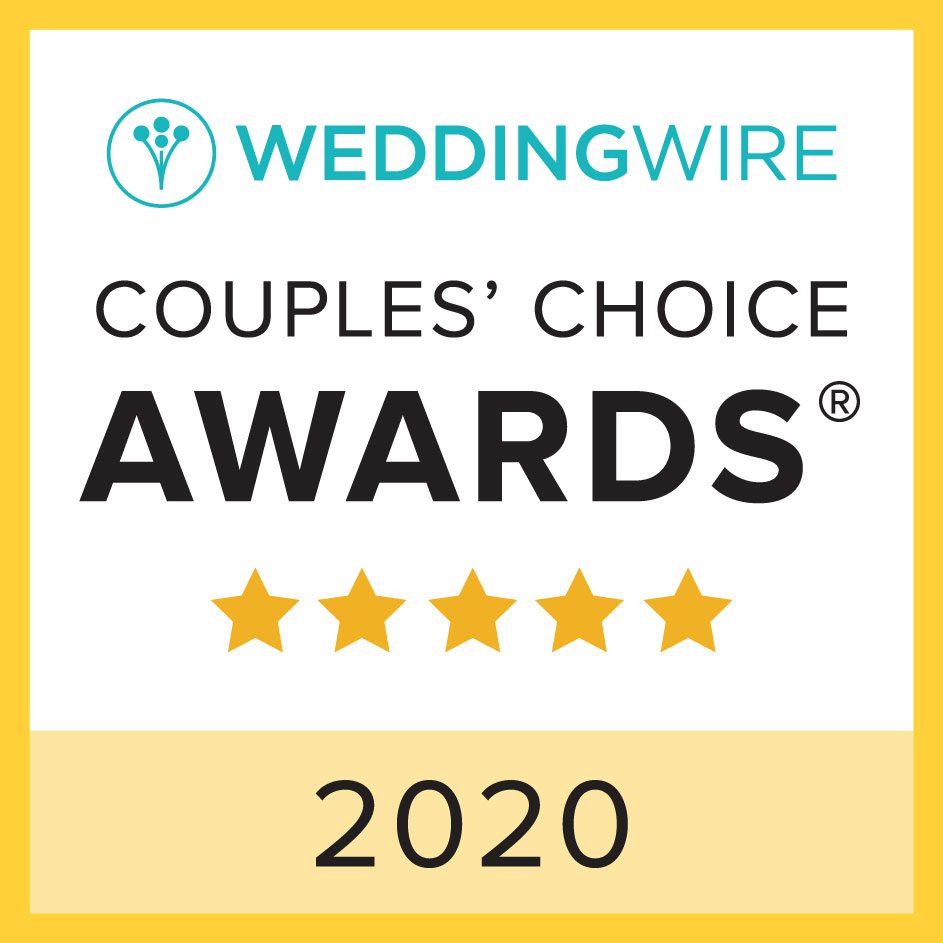 Happenings in the Park: Beginning March 31st Gail William's Cross Country Track team will hold practice in the Park Tuesdays, Thursdays, and Fridays from 6:00 pm – 7:30 pm. For their complete schedule or information on their program please visit: Danbury Flyers Elite. On Saturday, March 7, the Army Reserves let by Company Commander Kobold will be conducting land and navigation training at Tarrywile Park from 10 am – 3 pm, so you can expect to see a few Army Humvee's parked in the lower lot.
Fast Facts: (provided by Old Farmer's Almanac): In 2020, the spring equinox (also called the March equinox or vernal equinox falls on Thursday, March 19, which is earlier than it's been in over a century! The last time spring arrived this early was in 1896 – a whopping 124 years ago! This event marks the astronomical first day of spring in the Northern Hemisphere. On this day, the Sun stands directly over Earth's equator and the length of day & night is nearly equal in all parts of the world.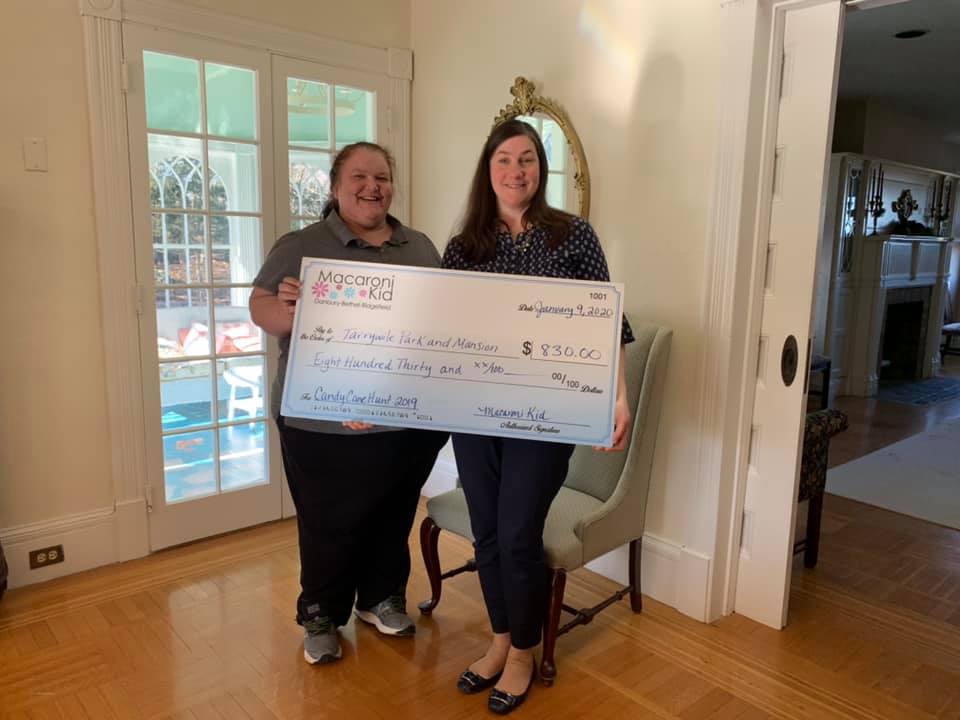 The TPA and Meghan Friedland, Editor/Publisher of Macaroni Kid are still looking for sponsors four our spring Easter Egg Hunt Fundraiser, opportunities to donate, sponsor and volunteer are still available. If you're interested you can reach out to her at meghanf@macaronikid.com.